Health Care Leadership Forum & Awards: Fasting Mimicking Diet May Spark Healthier Lifestyle
Custom Content by the Los Angeles Business Journal
Monday, August 26, 2019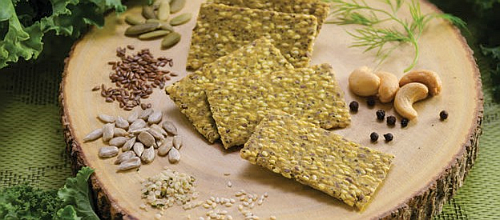 Imagine if your body could achieve all the health benefits of five-day fasting .... while you enjoy eating some delicious and nutrient-rich food! Thanks to a nutri-technology company called L-Nutra and years of scientific research, there is now a way to actually mimic the fasting process without completely depriving yourself of food.


Headquartered in Los Angeles, L-Nutra has become an established leader in the field of nutrition focused on longevity, healthspan and healthy living. Utilizing scientific research and clinical trials, L-Nutra has developed nutri-technologies that provide and even enhance the effects of fasting to unleash the body's natural ability to rejuvenate itself.
The nutritional breakthrough of the Fasting Mimicking Diet (FMD) was first discovered by researchers at the Longevity Institute at USC, led by world-renowned biogerontologist and cell biologist Dr. Valter Longo, known for his studies on the role of food deprivation and nutrient response genes. The FMD concept, as invented by Dr. Longo and his fellow clinicians, and researched through funds provided by the National Institute for Aging and the National Cancer Institute of the National Institute of Health, has now been adopted into the convenient ProLon meal program by L-Nutra.
Informed and inspired by the discoveries made by Dr. Longo and his team at USC, L-Nutra has made this science attainable outside the laboratory. The company has disrupted the very concept of regular fasting with its development of ProLon, the world's first publicly available Fasting Mimicking Diet. ProLon is a five-day per month low calorie meal program to be consumed periodically based on an authorized healthcare professional's recommendation. ProLon's specially designed and selected light meals and snacks are made from healthy natural ingredients you can eat for five days while your body's physiology doesn't recognize it is eating, causing the body's metabolism to stay in fasting mode.
By mimicking fasting, ProLon is designed to promote the body's natural ability to protect, regenerate and rejuvenate its cells to help reduce risk factors for aging and age-related diseases. In addition, ProLon has been clinically shown to reduce abdominal fat and maintain healthy levels of blood glucose, C-reactive protein (CRP), and insulin-like growth factor 1 (IGF-1), among other health benefits.
All the benefits of a traditional water-only fast (healthy aging, cell regeneration, fat-driven weight loss, etc.) can be achieved while eating the specific foods provided through L-Nutra's ProLon meal program. ProLon selected meals come in five convenient grab-and-go boxes (one for each day) that include scientifically developed and healthy plant-based energy bars, soups, a variety of snacks, drinks, and supplements.
For more information, visit l-nutra.com or prolonfmd.com.
For reprint and licensing requests for this article, CLICK HERE.