Best Places to Work 2019: Employee Benefits - Wellness Counts in Building a Culture that Lasts!
Custom Content by the Los Angeles Business Journal
Wednesday, August 21, 2019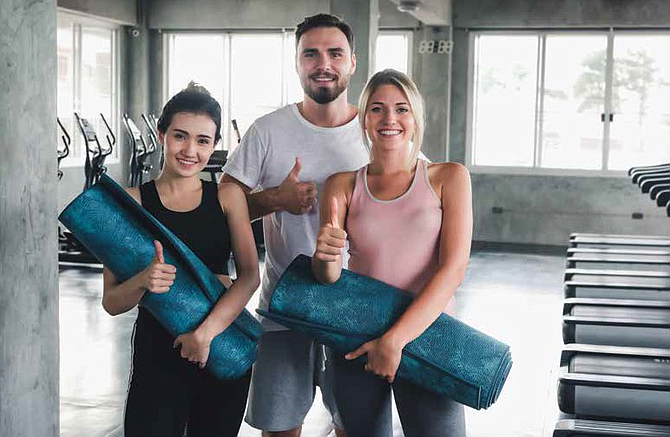 As employers are looking to create dynamic cultures to recruit and retain, benefits have been known to be a driving force in this effort. Benefits are extremely important for your employees and most do not want Medicare for all. However, the cost is rising beyond employers' budgets and this has caused reduced plans, higher deductibles and cost sharing strategies. As we care for our employees, we want to bring forth competitive plans and options that are affordable for the company and the employees, as individuals or those with families.

There are only a few medical carriers, however. Competition can be strong, as these carriers offer various plans worth considering. Blue Shield of California has Trio and Anthem-Vividy, which are Accountable Care Organizations (ACOs) that provide quality care with elite providers, such as UCLA and Cedars Sinai. These carriers, with their ACO models are committed to increasing patient engagement, improving quality of care, decreasing overall costs, and maximizing satisfaction for all their members and employer groups. The systems in which doctors and hospitals are paid are usually based on the number of services they deliver. ACOs pay their providers for keeping people healthy in an evidence-based, cost effective system known as value-based care. These models have creative incentives for providers to treat the whole person, rather than just writing prescriptions and ignoring poor health habits that cause "dis-ease" and then surgeries.

Blue Shield has 44 ACOs in 23 regions, serving 600,000 Californians. The results they post show they have reduced hospital admissions, decreased days patients stay in the hospital, saved more than $486 million in estimated healthcare costs and reduced ER visits. The focus is on the wellbeing of the patient.
Anthem Blue Cross has seen public and private payers shifting to the payment models based on value of the care delivered. The U.S. has faced unsustainable long-term health care costs. Anthem states that healthcare spending as a percentage of the Gross Domestic Product is projected to reach 19.6 percent in 2024. These carriers are aware it is imperative to transform the health payment and delivery systems in the United States. In 2012, twenty percent of medical claims payments totaling $65 billion — made by Blue Cross/Blue Shield Association's members' plans — were through VBP programs. Savings at that time were $500 million. Data has been a focus for all carriers as they provide a collaborative approach that includes care management, coordination and quality measurement. Providers in these models are in risk-sharing arrangements that offers incentives around quality affording participating providers a tangible way to share in the success of managing health care costs through shared savings.
Prev Next
For reprint and licensing requests for this article, CLICK HERE.