Are You Ready for Some (More) Football?
Special Report: Business of Sports
Friday, August 9, 2019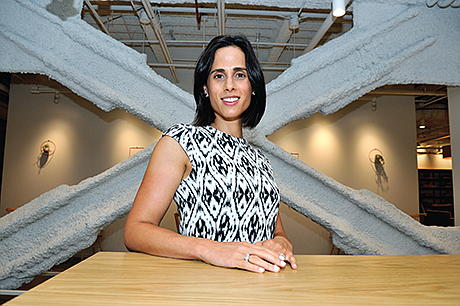 With two professional teams and two major college programs in town, football is big business every fall in Los Angeles.
Spring is another story.
Each attempt at spring football in the city has failed, though a league featuring a Los Angeles franchise is starting up in 2020 with some signs of promise.

The league is a revamped XFL, funded by World Wrestling Entertainment Inc. Chief Executive Vince McMahon, owner of the original XFL that folded after one season.
The team won't have a name or office until September – its currently based at a Beverly Hills co-working space – and it won't have any players until the XFL's expected draft in October.
But the franchise does have a coach in Winston Moss, a former Green Bay Packers associate coach and a star with the Raiders during their stay in Los Angeles.
And it has a president experienced in establishing sports franchises in the L.A. market, Heather Brooks Karatz, former general counsel for Major League Soccer's Los Angeles Football Club.
"This will be a multiyear process for us. But we really think we can tap into communities underserved by the NFL product," Karatz said at the co-working space.

Karatz described the new XFL as a savvy, cautious venture three years in the making — the inverse of the first XFL, which McMahon announced less than a year before the league's first season.
And with Walt Disney Co. and Fox Corp. providing multiyear television contracts — the value of which haven't been disclosed — Karatz says the XFL doesn't need overnight success.
"Maybe by year four, people will say 'you have a real league,'" she said.
Outside experts agree that any new league must prepare to lose money at first.
Over the last four decades, the only one new American sports league to survive financially was Major League Soccer, said Victor Matheson, an economist at the College of the Holy Cross. The MLS kept a "huge lid on costs" and spent a decade attaining a fan base, he said. The LAFC, for example, has enjoyed two consecutive years of sellout games.
But the odds appear to be against a football league that's inferior to the National Football League, especially in Los Angeles, which just welcomed the Los Angeles Rams and the Los Angeles Chargers.
"This is a pretty saturated market," Matheson said.
Springtime for football
Experts say spring football could work in theory. In a Gallup Inc. poll last year, 37% of U.S. respondents said football was their favorite spectator sport. Basketball was a distant second at 11%.
Prev Next
For reprint and licensing requests for this article, CLICK HERE.