Lions Gate Posts Quarterly Loss
Originally published August 8, 2019 at 4:29 p.m., updated August 8, 2019 at 4:29 p.m.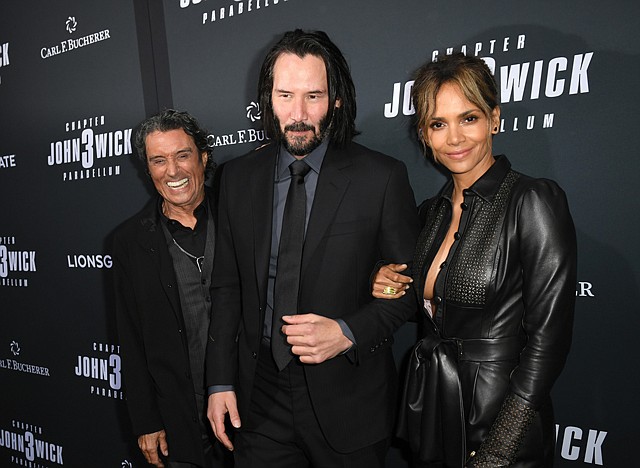 Box office success couldn't keep Lions Gate Entertainment Inc. from losing even more money in the company's first fiscal quarter of 2020, raising questions about how the mid-sized studio can compete in the present entertainment market.
According to a Securities and Exchange Commission filing Aug. 8, the Santa Monica-based company posted a $54 million loss in net income — five times more than its $11 million loss during the same period a year ago.
The company's share price dropped to $12.66 at market's close Aug. 8 from $23.49 one year earlier.
It has been a trying year for Lions Gate. Jon Feltheimer, the company's chief executive since 2000, saw his compensation reduced to $6.6 million from $14.4 million annually.
The latest quarterly loss came despite a Lions Gate film that debuted in May, "John Wick: Chapter 3 — Parabellum," grossing $320 million in worldwide ticket sales. The movie alone contributed to an 8.9% jump in Lions Gate's motion picture revenue compared to the 2nd quarter of 2018, and boosted its overall revenue to $963 million.
However, the company posted a loss in the segment that includes Starz premium cable television network and $9-per-month streaming service. Lions Gate purchased Starz for $4.1 billion in 2016.
On a conference call with executives, analysts asked how Starz can compete in a media landscape that includes Walt Disney Co. and its plans for the Disney Plus streaming service beginning in November.
Feltheimer responded that the company views the Starz service as an "additive" to cable packages or popular streaming services that may soon include Disney. The executive added that Starz's "focus on premium programming for women" would make the company stand out in an increasingly crowded streaming market.
Feltheimer also said the growing number of platforms for content would create positive opportunities for the independent studio, even amid market consolidation.
Media and entertainment reporter Matthew Blake can be reached at (323)556-8332 or mblake@labusinessjournal.com. Follow him @mattpennyblake.
For reprint and licensing requests for this article, CLICK HERE.