Romeo Power Raises $4 Million for Electric Battery Venture
Monday, August 5, 2019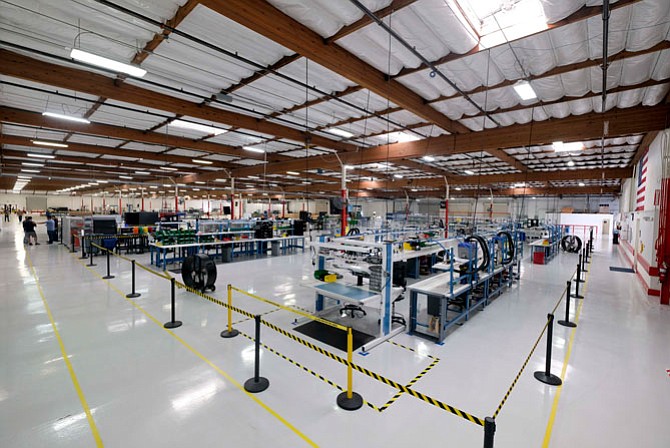 Vernon-based electric battery manufacturer Romeo Systems Inc., doing business as Romeo Power Technology, announced Aug. 5 it secured $4 million in new funding from HG Ventures to further develop its electric vehicle batteries.
The latest round of funding comes just three months after Romeo raised $88 million from 31 undisclosed investors.
HG Ventures is the corporate investment arm of the Heritage Group, a Nashville, Tenn.-based venture capital group and a new investor in Romeo.
Heritage Group Vice President John Glushik said in a statement that the investment, "exemplifies HG Ventures' commitment to investing in emerging companies commercializing advanced material technologies."
Romeo makes energy-efficient electric batteries for various commercial and industrial auto suppliers. The 3-year-old Romeo, led by Michael Patterson, uses lithium-ion technology to boost the energy efficiency of its battery packs and liquid coolant to keep them from overheating. It also developed thermal engineering that increases charging efficiency.
In a statement, Patterson said, "HG Ventures brings a level of technical sophistication and materials science expertise that is uncommon in the venture world, and we look forward to deepening our relationship with both its investment professionals and its technical experts."
Romeo Power has raised $122 million to date. Earlier this year, Michigan-based auto parts supplier BorgWarner Inc. took a 20% equity stake in Romeo, and formed a separate joint venture with the company that was slated to close in the second quarter of this year.
Tech reporter Samson Amore can be reached at samore@labusinessjournal.com or (323) 556-8335. Follow him on Twitter @samsonamore.
For reprint and licensing requests for this article, CLICK HERE.