CUSTOM CONTENT: Downsides and Challenges to Growth
Trusted Advisors
Monday, August 5, 2019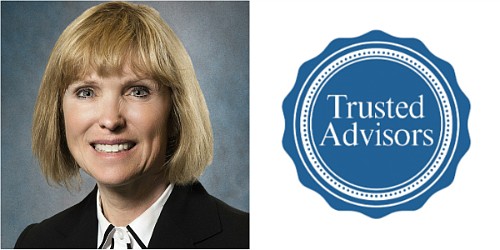 Typically, growth and expansion are indicators of a healthy business. However, there are typically many misconceptions and a greater story behind those growing businesses. It may be easy to get caught up in others' success stories, especially when hearing that someone increased their revenue by 300% or they expanded their workforce to four times the size in the past quarter, for example, but that's only half the story. Risk is the key element facing every business from the start, but that risk never goes away; it only multiplies. Risk is associated with growth, but it's how you face the challenges of risk and adjust with growth that plays a key role in your business's success.
Consider these three tips about the downsides and challenges business owners face as their business thrives, as well as advice on adjusting with these shifts:
• Cash flow management and the growth of reserves.
Rick Sems, First Bank Executive Vice President, candidly explains that the biggest element of success in a growing business revolves around capital. "It's essential for every business to have the viable cash flow and appropriate assets it needs to sustain long-term growth. As companies grow, they naturally have a need to consume more resources, which can cause a liquidity crisis. This is why companies in a growth stage need to ensure they have capital readily accessible."
Access to capital at any stage of business is extremely important and one of the leading factors of failure can be a lack of liquidity. Poor cash flow, mismanagement of money, and lack of cash reserves or simply running out of cash are all leading contributors to business collapse. In fact, running out of money is the second most common reason cited for business failure1. During the growth stage, proper cash management and adequate forecasting are crucial.
Continue production, rely on your top talent to continue bringing in capital, turn a keen eye on your operating cycle, and don't hesitate to negotiate with vendors or weigh the pros and cons of owning or leasing your property (or future property and plans).
• Remaining nimble in response to competition and market changes.
"Strategy becomes a bigger deal in growth. This is where you develop and implement a value proposition, learn more about the edge you have and establish that competitive advantage in your market or industry; the efficiency [or even inefficiencies] of your model become more clear in this stage – and even more important," expounds Sems.
Prev Next
For reprint and licensing requests for this article, CLICK HERE.