Boingo Reports Record Revenue with New Locations, Access Fees
Thursday, August 1, 2019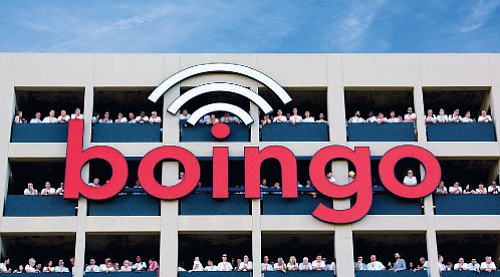 Boingo Wireless Inc. added its internet service to 10 new locations in second quarter 2019, setting a quarterly revenue record and bringing in roughly $10 million in access fees.
The Westwood-based company reported just $216,000 in net income, down from $2.1 million this time last year. But its revenue increased 15% year over year, rising to $68.6 million.
"We had a record-setting quarter with the launch of ten new venues and impressive growth in access fee revenue," Chief Executive Mike Finley said in a statement.
Boingo also authorized a stock buyback program, allowing investors to sell up to $20 million in common stock back to the company. Net income attributable to common stockholders was $0.00 per diluted share for the second quarter.
Boingo's revenue from deploying large-scale wireless networks, called distributed antenna systems (DAS), grew 26% compared to second quarter 2018 as did its military internet coverage, which increased roughly 46% since this time last year.
The company, which was launched in 2001, now operates networks in more than 69 venues by using DAS since. Its military coverage is now active in 64 bases nationwide.
CORRECTION:
An earlier version of this story misstated Boingo's net income in the second quarter of 2019. The company reported $216,000 in profit. An earlier version also misstated the growth of DAS revenue. The company's revenue from its DAS business rose 26% year over year.
Tech reporter Samson Amore can be reached at samore@labusinessjournal.com or (323) 556-8335. Follow him on Twitter @samsonamore.
For reprint and licensing requests for this article, CLICK HERE.