Credit Union Exec Facing Embezzlement Charges
FINANCE: Prosecutors allege Edward Rostohar stole $40 million
Friday, April 26, 2019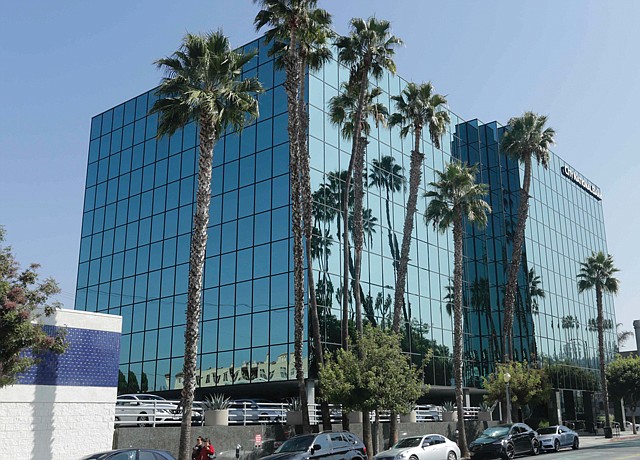 The former head of the CBS Employees Federal Credit Union in Studio City, who is accused of embezzling $40 million from the institution, will stand trial in June, a federal judge ruled April 18.
Edward Martin Rostohar of Studio City was arrested March 12 and charged with two felony counts of bank fraud and one felony count of aggravated identity theft in connection with an alleged 20-year embezzlement scheme. He is being held in a downtown detention center after being designated both a flight risk and an "economic danger to the community."
The 62-year-old Rostohar was arraigned last week and has a jury trial set for June 11 in downtown federal court before U.S. District Court Judge Otis Wright II.
Several local entertainment credit union executives expressed anger over the failure of the National Credit Union Administration to uncover Rostohar's alleged malfeasance sooner.
Daniel Taay, chief executive of the $70 million-in-asset Technicolor Federal Credit Union in Burbank, said his institution and others around the country could be on the hook for additional payments to a joint insurance fund.
"It absolutely angers me," Taay said. "Our members own this place."
The NCUA is the regulator that oversees the financial health of the nation's 5,700 federal credit unions. It typically conducts a financial examination of the institutions every 12 to18 months.
"I've seen plenty of embezzlements, but this is the largest that I've ever seen," said Gary Hertzberg, a former NCUA examiner who retired in 2007. Hertzberg examined CBS Employees in 1998, a few years before the alleged fraud began.
NCUA spokesman John Fairbanks declined to comment on questions about how examiners overlooked the alleged embezzlement for two decades.
In a federal criminal complaint filed last month, prosecutors say Rostohar stole $40 million from the Studio City credit union, siphoning off the funds to pay for expensive cars, private jet travel and gambling.
If convicted on the felony counts, Rostohar faces a maximum 30 years in federal prison and a $1 million fine on the bank fraud counts and a mandatory consecutive term of two years in prison on the aggravated identify theft count.
The NCUA liquidated CBS Employees and discontinued its operations after determining the financial institution was insolvent in the wake of Rostohar's indictment. The $721 million-in-asset University Credit Union, located in Westwood, took over the $21 million-in-asset CBS Employees' assets, loans and all member shares on March 29.
The affidavit states that, beginning before 2000 and continuing until earlier this year, Rostohar used his position as chief executive to make online payments from the credit union to himself or by forging the signature of another credit union employee on checks made payable to himself.
The alleged scheme was uncovered on March 6 when a credit union employee found a $35,000 check made payable to Rostohar, and the check did not include the reason for the high dollar amount, according to court documents. The unnamed CBS Employees' worker conducted an audit of the credit union checks issued since January 2018 and discovered $3.8 million in checks made payable to Rostohar that contained the forged signature of another employee.
CBS Employees is not connected on a corporate level to CBS Corp. The financial institution had $20 million in assets and 2,798 members when it was taken over by University Credit Union.
For reprint and licensing requests for this article, CLICK HERE.