BottleKeeper Signs New Lease in El Segundo
"Shark Tank" success story looking to expand in Smoky Hollow neighborhood
Friday, April 26, 2019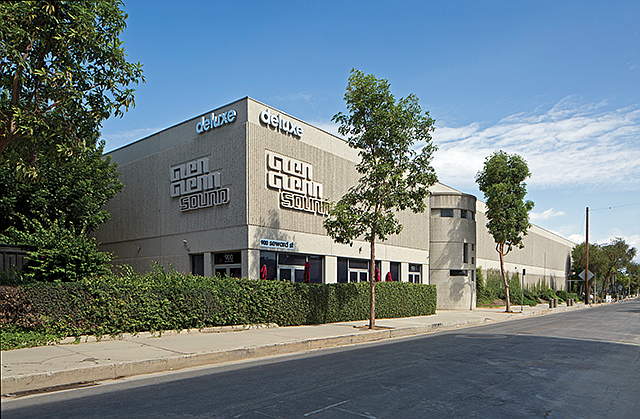 El Segundo-based BottleKeeper, which makes insulated stainless steel containers that keep beer bottles cold, is expanding its footprint in a neighborhood becoming increasingly popular for creative startups.

The company signed a three-year lease on nearly 4,000 square feet of creative office space, Avison Young USA Inc. announced. The new office, at 219 W. Grand Ave., is three times the size of the company's current space.
The building was recently converted from a bakery to a creative office building. It's in El Segundo's Smoky Hollow neighborhood, a new hotspot for creative businesses.
Avison Young's Ted Simpson and Erik Stiebel represented BottleKeeper. Re/Max Estate Properties' Matt Crabbs represented the landlord, Ruane Group.
"Our client wanted to stay in El Segundo, to occupy creative office space, and to be able to walk to amenities," Stiebel said in a statement.
BottleKeeper was on "Shark Tank" in November where it received $1 million from Mark Cuban and Lori Greiner in exchange for a 5% stake in the company.
• • •
HOLLYWOOD BUILDING SELLS
Demand for office properties in Hollywood continues to be high with investors looking for opportunities in the market. The most recent is Archway Holdings Corp.
The firm recently purchased a Hollywood office building with 40,315 square feet according to an April 15 announcement by CBRE Group Inc. Records show that the property, at 900 Seward St., sold for $23.5 million.
The seller, Curo Enterprises, was represented by CBRE's Mike Longo, Todd Tydlaska and Sean Sullivan. Archway Holdings was self-represented. Longo said in a statement that Archway was interested in the property because of its proximity to companies like Netflix Inc., CNN Inc. and Live Nation Entertainment Inc.
Netflix in particular has been growing its presence in Hollywood in recent years.
Last fall, the streaming giant signed a 355,000-square-foot lease at Kilroy Realty Corp.'s Academy on Vine project and leased the entirety of Hudson Pacific Properties Inc.'s 13-story Epic building. Both Projects are still under construction. Netflix already leases 418,000 square feet at Hudson's Sunset Bronson Studios lot.
The asking rate for Class A office space in Hollywood was $5.43 a square foot during the first quarter, according to data from Jones Lang LaSalle Inc., making it the fifth priciest office market in the county.
• • •
DIALYSIS CLINIC GETS NEW OWNER
Real estate developer Meridian Inc. sold its 9,200-square-foot dialysis clinic in Long Beach for $8.4 million, the company said in an announcement last week. Meridian purchased the property last year for $2.45 million as part of a multibuilding purchase with plans to develop the dialysis clinic.
The property, at 1090 Atlantic Ave., was sold to a private investor based in Berkeley. The outpatient clinic is across the street from Dignity Health's St. Mary's Medical Center.
"Due to the increase in multi-family development and the population surge in the area, we felt this downtown location was a perfect opportunity for our client to operate an outpatient facility that would provide a life-saving treatment to the growing community," said Mike Conn, Meridian executive vice president, in a statement.
Matthews Real Estate Investment Services' Rahul Chhajed and Michael Moreno represented the buyer. Meridian was self-represented.
• • •
COLORADO FUND TO INVEST IN CALIFORNIA PROPERTIES
Out-of-state companies are eager to invest in California's real estate market, with Denver-based Northstar Commercial Partners the latest to announce its interest.
The company said April 16 that it launched a $125 million fund, and it plans to invest 75% of that money in value-add properties and 25% on cash-flowing investments in Western markets, including in California.
The fund is a partnership with Colorado Springs-based Integrity Wealth Advisors.
"We believe real estate investing can be a safe haven during slower economies," said Integrity President Eric Davis in a statement.
Staff reporter Hannah Madans can be reached at hmadans@labusinessjournal.com or (323) 556-8337
For reprint and licensing requests for this article, CLICK HERE.