Air Lease Bounces Back
Aerospace: Firm weathers Max woes, WOW bankruptcy
Friday, April 26, 2019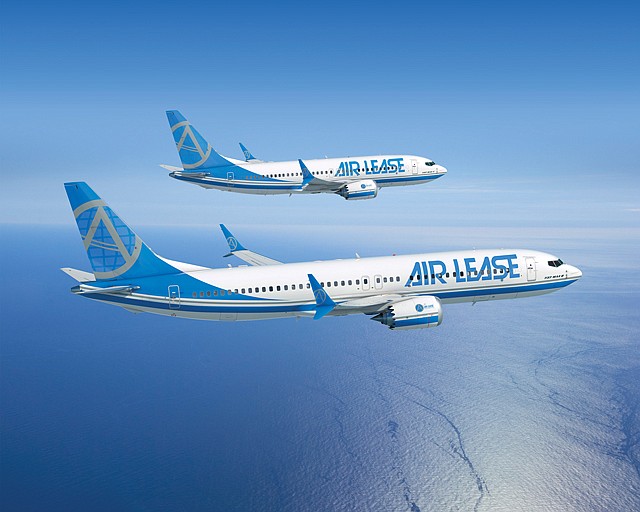 Century City-based Air Lease Corp. leased and delivered plenty of aircraft during the first quarter despite the grounding of Boeing Co.'s 737 Max aircraft and the bankruptcy of a significant airline customer, WOW Air.
According to an update Air Lease issued earlier this month, the aircraft leasing company delivered 11 new planes to airline customers during the first quarter and has orders for 361 new aircraft to be delivered over the next five years.
This news came amid a rally by Air Lease stock, which has regained all of the ground it lost after a March 10 crash in Addis Ababa, Ethiopia — the second crash in six months of a Boeing 737 Max 8 — and the March 28 bankruptcy filing of Reykjavik, Iceland-based WOW Airlines. The stock closed April 24 at $38.29, up more than 15% from a low of $32.68 on March 22 and has returned to late-February levels.
The Max 8 grounding and the WOW bankruptcy directly affected 20 planes owned by Air Lease.
At the time of the Federal Aviation Administration's March 13 decision to ground Max aircraft manufactured by Chicago-based Boeing, Air Lease had 14 of the planes in its possession. Air Lease had already leased out dozens of the Maxaircraft, but under the lease terms the carriers must still make payments to Air Lease if the planes are grounded.
When WOW filed for bankruptcy, it had six Air Lease aircraft. Payments were temporarily suspended on those planes, pending resolution of the bankruptcy.
But Air Lease's exposure doesn't end there. According to an April 18 report from New York-based Cowen Securities, Air Lease has an order backlog of 153 Max aircraft, with 27 originally set for delivery this year. With the FAA grounding expected to last into summer and potentially longer, Cowen analysts Helane Becker, Tyler Seidman and Conor Cunningham said in their report they expect Air Lease will only be able to deliver about 20 of the 27 aircraft planned for this year. They also said some airlines with orders for delivery in coming years may decide to cancel those orders.
An Air Lease spokeswoman did not respond to emails seeking additional insight into the company's leases; as of press time, the company was under an SEC-mandated quiet period prior to its May 8 earnings release.
The Cowen analysts said these negative impacts could be offset by a strong market for used aircraft. Some Air Lease customers may opt to lease other aircraft, either while waiting for deliveries of the Boeing Max plans or to replace canceled Max orders.
Several airlines, including Dallas-based Southwest Airlines Co., had opted to cancel flights flown by the Max aircraft. But last week, reports in air travel trade publications indicated that Southwest executives have been looking at other aircraft as possible replacements, including A220 planes made by Netherlands-based Airbus SE.
As for the WOW bankruptcy, the Cowen analysts said Air Lease should be able to re-lease the six aircraft left stranded — a combination of Airbus A320 and A321 planes. "We do not believe they will have issues placing the aircraft given their fuel efficiency and the strong demand for narrow-body aircraft heading into the peak summer season," Cowen's report said.
Overall, the Cowen analysts believe Air Lease will still achieve its 2019 goal of $1 billion in aircraft sales.
For reprint and licensing requests for this article, CLICK HERE.