LA Home for Santa Fe RE Investment Firm
Gemini-Rosemont will occupy offices in iconic Century City building
Friday, April 19, 2019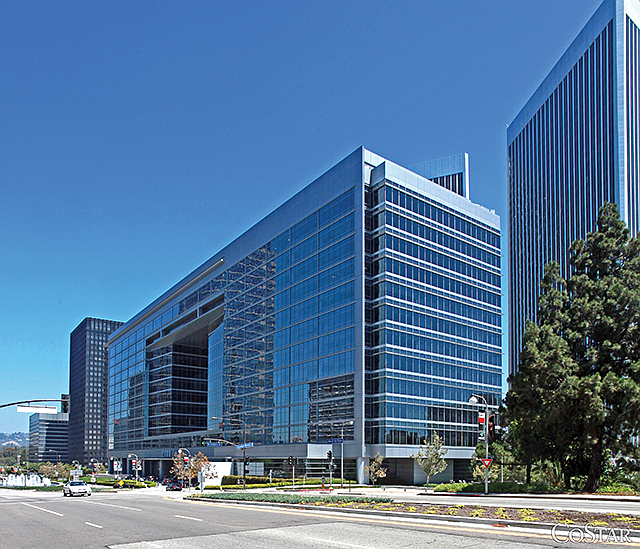 Gemini-Rosemont Realty has relocated its corporate headquarters to Los Angeles from Santa Fe, N.M., in an effort to work with more international clients and target the growing technology sector.
The commercial real estate investment company signed a long-term lease in an iconic Century City building at 2000 Avenue of the Stars, according to an April 8 announcement. The building also houses Creative Artists Agency's headquarters. The company's former headquarters in Santa Fe, where it has been based since 1992, will provide support services.

In the announcement, Gemini-Rosemont said it has more than $250 million in equity "ready to deploy" and is looking to acquire multi-tenant office buildings. Gemini-Rosemont is listed on the Hong Kong Stock Exchange.
Chief Executive Ian Brownlow said in a statement that the move would allow the company "greater access to U.S. and international industry partners and markets, and better positions us to continue implementing our growth strategy."
The L.A. market is home to several technology startups and media companies, including Santa Monica-based Snap Inc. and Hulu.
Gemini-Rosemont went big on its entrance into the L.A. market. The average asking rate for Class A office properties in Century City during the first quarter was $5.83 a square foot, making it the second most expensive office market in Los Angeles County — behind only Santa Monica, according to data from Jones Lang LaSalle Inc.
• • •
Refinancing Flurry
Building owners are refinancing many of their properties to take advantage of low interest rates.
Commercial real estate and investment banking firm Continental Partners said April 11 that it secured $15.8 million in financing on various properties. Zalmi Klyne, an executive vice president with the group, arranged the deals. Klyne said in a statement that investors are looking to "lock in permanent financing with still-historically-low interest rates."
Klyne arranged $9 million in refinancing in a 30-year loan for a portfolio of three multifamily properties in South L.A. Continental Partners also arranged a $6.8 million cash-out refinancing of a 105,000-square-foot industrial building in Moorpark. The loan is for seven years.The lender was not disclosed.
On April 10, Quantum Capital Partners announced it negotiated a loan for Duns Capital, an affiliate of South Park Group Inc., which received a $16 million cash-out loan for the Grether & Grether building, at 732 S. Los Angeles St. The lender was Banc of California.
The downtown edifice, a Historic-Cultural Monument, was built in 1924 as a dry goods manufacturing building. Duns Capital purchased the building in 2013 and converted it into a residential, retail and office space.
• • •
Grocery-Anchored Retail Is Hot
Grocery stores and grocery-anchored shopping centers in densely populated areas are one of retail's hottest-ticket items right now. Many see these properties as somewhat recession proof, with the kinds of shops people need to visit on an everyday basis and steady tenants that hold long-term leases.
In the latest such deal, Newport Beach-based Fort Ashford Funds purchased a building with a Vons grocery in Long Beach for $29 million from Fortress Investment Group.
Located at 600 E. Broadway, the building is nearly 48,000 square feet. It's fully leased to Vons, with 19 years remaining on the lease, according to Andy Chana of Sands Investment Group Inc., who represented the seller along with Daniel Hoogesteger, also of Sands.
Frank Kavanaugh, managing director at Fort Ashford, said the company is optimistic about the Long Beach area, where it already owns other properties. "It's really well located; we're really excited about what's happening over on Pine Street," he said. Kavanaugh added that the redevelopment of the city's Arts District and the amount of multifamily construction in the area was also positive.
Staff reporter Hannah Madans can be reached at hmadans@labusinessjournal.com or (323) 556-8337.
For reprint and licensing requests for this article, CLICK HERE.