Data Centers Come Online
Tech: Google, others ramp up to meet growing local demand
Friday, April 19, 2019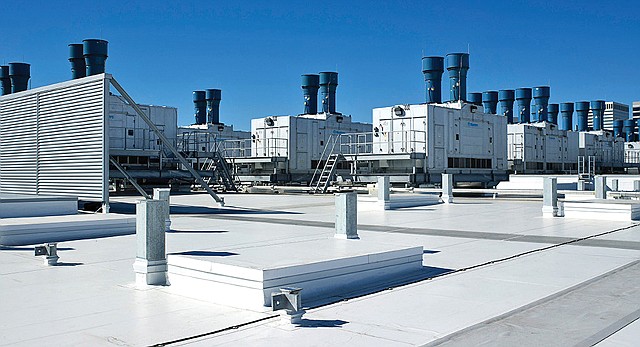 To serve businesses and consumers in an increasingly connected world, technology companies are on the hunt for space to house their data servers as close to users as possible.
In Los Angeles, that means entire floors of downtown office buildings and downtown-adjacent industrial locations are now occupied by vast banks of servers, processing and storing data in cool, dark rooms.
"We are seeing companies looking to increase their urban data center operations," said Darren Eades, a broker at real estate firm Jones Lang Lasalle Inc. who has helped clients find space for their data operations. Given the number of devices people carry and the density of population and business activity in areas like downtown, Eades said, technology companies need secure infrastructure nearby that's both reliable and fast.
For many years, data centers tended to be situated away from urban centers because space was more plentiful and the cost was low. But several recent deals in the downtown market and other densely populated parts of L.A. show that trend has shifted.

CoreSite Realty Corp., which operates 23 data centers nationwide, has established three facilities downtown with a fourth to be completed by 2020. In June, Mountain View-based Google announced new data center space downtown as well — marking the tech giant's fifth U.S. data center and its first in L.A.
Most recently, L.A. County leased space for a new data center in El Segundo, near Los Angeles International Airport and a cluster of company offices including Northrop Grumman Corp., Mattel Inc. and Boeing Co.
"Accessibility of computation as close to the customer as possible is very valuable," said Marc Gittleman, senior executive adviser at downtown-based Rising Realty Partners. Rising bought a former Verizon Communications Inc. data center at 1200 W. 7th St. three years ago, and it leases the space to various clients.

Power struggle
High power costs have made it difficult for many large operators to establish data centers in the L.A. market. Retrofitting an office building to house data centers often requires establishing and regulating a new energy substation capable of powering and cooling thousands of servers.
A 10-megawatt substation, for example, would cost "a couple million dollars and take two to three years to construct," Eades said. "If the power isn't there … it's difficult to have a data center." Data centers measure their services in the amount of power — in megawatts — available for rent by a technology firm.
Prev Next
For reprint and licensing requests for this article, CLICK HERE.