CUSTOM CONTENT: Biotech Companies Need Creative Funding Solutions
Trusted Advisors
Thursday, April 18, 2019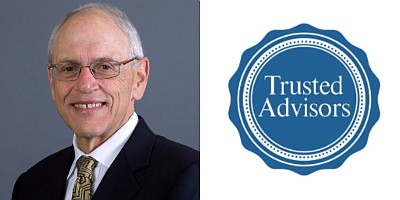 External funding is imperative for biotech growth. Larger public biotech companies are a significant source of capital for the sector. So, too, is venture capital. In 2018, venture capital funding for biotech totaled $16.5 billion, according to data compiled by Pitchbook. Not every biotech company will be able to connect with a blue-chip angel investor or venture capitalist that can address its capital needs, which could leave these companies with funding challenges.
Many biotechs are at too early a stage in development to give higher-end investors confidence, or they are too small in market cap for institutional investors to be willing to take positions. These companies should consider the following to obtain capital in the current landscape.
PUBLICLY TRADED SHELLS
Many biotech companies believe that entering the public market is the ultimate endgame both in terms of raising capital and maintaining the capital to remain operational. To circumvent some of the difficulty of going through the traditional IPO process, some private companies pursue a reverse merger into a publicly traded shell to gain access into the public market.
The increase in other sectors using this methodology has increased and intensified the competition for obtaining available publicly traded shells. Additionally, there are myriad challenges associated with a reverse merger into a public shell, not the least of which is finding a shell that doesn't possess a toxic balance sheet, or have other problems associated with it.
In light of the reverse merger climate, early stage biotech companies should consider other available capital sources.
PROFESSIONAL ADVISOR NETWORKS
Early stage companies looking for additional capital may want to first consult with those resources that they already have, including CPAs, attorneys, and communications firms (PR/IR). Their professional advisors may be able to make introductions to specific networks that could help identify the source of the company's next capital infusion.
INVESTMENT BANKER NETWORKS
Hiring investment banking firms may also help access new networks. While this is often the core of deal-making in the public markets, smaller companies are frequently only able to raise incremental capital, and then return to those banking firms (or their competitors) within a relatively short time frame to recapitalize. Liquidity in the stock is also often a barrier to raising sufficient capital to reach beyond the next milestone.
FAMILY OFFICES
Early stage biotech companies are increasingly tapping into funding provided by Family Offices. Over the past several years, Family Office conferences have featured biotech showcases where companies can pitch to an audience looking for investment opportunities. Others solicit Family Offices directly.
Prev Next
For reprint and licensing requests for this article, CLICK HERE.