CBB Bancorp Extends Employment Contract for CEO Joanne Kim
Thursday, April 18, 2019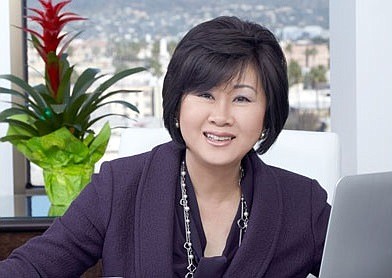 Koreatown's CBB Bancorp Inc., parent of Commonwealth Business Bank, entered into a new employment contract with Joanne Kim, who has served as president and chief executive officer over the past eight years.
The new agreement has a term of three years and provides for an annual base salary of $400,000 plus other employee benefits. The extension becomes effective April 19.
The agreement also grants to Kim stock options to purchase 45,000 shares of the company's common stock with a 10-year term expiring April 19, 2029.
The stock closed Thursday at $11.49, down 10.9% year-to-date from its $12.90 a share close on Jan. 2.
In February, CBB hired Long T. Huynh as executive vice president and chief financial officer to replace J. Duncan Smith, the former CFO who left for a similar position at a bank on the East Coast.
Huynh, who most recently was CFO of Pacific Commerce Bancorp, which was acquired by Cerritos-based First Choice Bancorp in August 2018, added expertise in the areas of mergers and acquisitions, capital markets and management.
The $1.16 billion-in-asset CBB has eight branches in Los Angeles and Orange counties, one in Texas and two regional offices that specialize in Small Business Administration loans in Los Angeles and Dallas. It also has six loan production offices in Texas, Georgia, Colorado, Utah and Washington.
Finance reporter Pat Maio can be reached at pmaio@labusinessjournal.com or (323) 556-8329.
For reprint and licensing requests for this article, CLICK HERE.