Most Influential Insurance Brokers: What to Consider Before Purchasing Auto Insurance
Custom Content by the Los Angeles Business Journal
Tuesday, April 16, 2019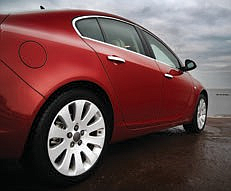 CONSIDER WHO IS DRIVING THE VEHICLES YOU INSURE
Young drivers are expensive to insure. One factor many may not be aware of is that the longer a young driver waits to get his or her drivers license, the longer it takes to get a less expensive rate on the policy. Companies look at how long a driver has been licensed. So even if a young person doesn't have an interest in driving, he or she should still acquire a driver's license so the "experience clock" starts ticking in your favor.
AN UMBRELLA INSURANCE POLICY OFTEN MAKES SENSE
If you have assets, obtaining an umbrella policy is a very inexpensive way to secure them. When buying an auto policy, you may want to explore selecting a carrier that allows you to have your umbrella policy with them (even if you don't have your home policy with that carrier).
BE CAUTIOUS WHEN PURCHASING POLICIES ONLINE
As long as you understand what you are buying, purchasing insurance over the internet or simply shopping for the best price can be okay. However, it is always better to speak with a knowledgeable insurance agent/broker if you have any doubts about anything when it comes to insurance coverage.
COVERAGE FIRST
At the end of the day, virtually everyone is better off when they make a coverage purchase based upon the merits of the policy. You don't have to spend exorbitant amounts to get the best coverage. My personal motto is "coverage over cost."
Ron Reza has over 25 years experience in the insurance industry. After obtaining his degree in Security Administration, he became a senior claim adjuster with 20th Century Insurance Company. In the mid 90s, he served as a Criminal Investigator for the California Department of Insurance, Fraud Division. He also trained local and state law enforcement agencies to identify insurance and claim fraud. In 2000, he launched Proline Insurance Services, an insurance brokerage for more than 25 insurance companies. Reza currently oversees seven offices throughout Los Angeles, Orange County and the Inland Empire. For more information, contact Ron@prolineinsurance.com.
Prev Next
For reprint and licensing requests for this article, CLICK HERE.