Radio Stations Cut Back on Jackson's Music
Entertainment: Plays drop after HBO documentary alleging sexual abuse
Friday, April 12, 2019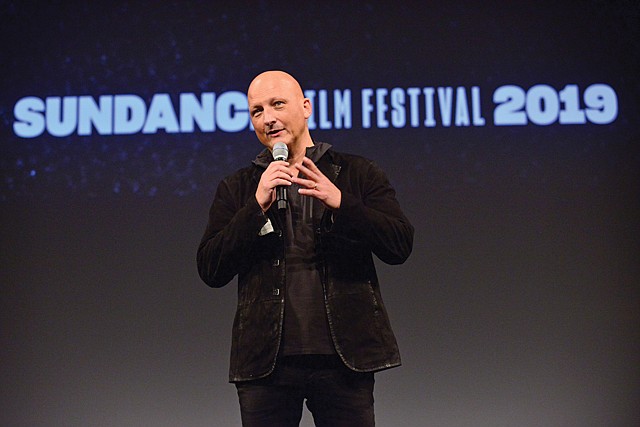 In the weeks following the first airing of the documentary "Leaving Neverland," radio stations in the Los Angeles market have cut back on playing songs by pop star Michael Jackson.
In the film, two men allege that Jackson repeatedly sexually abused them during their childhood and teenage years. The abuse took place at Jackson's Neverland Ranch in Santa Barbara County, his properties in Los Angeles and in hotels while he was on tour, the men allege.
The documentary has prompted widespread media coverage and a lawsuit filed by Jackson's estate against Home Box Office Inc., claiming the network violated a nondisparagement agreement.
Figures provided by Nielsen Holdings show that many local radio hosts and stations cut back on playing Jackson's music that week and in the weeks since.
Radio plays of Michael Jackson songs in the L.A. County market dropped by more than a third to 10,999 the week of March 4-10, down from 16,861 in the first week of 2019.
The plays took another dip to 9,162 for March 11-17, before experiencing a slight rebound. For March 18-24, the last full week Nielsen provided numbers for, spins were 9,234, roughly half the number of plays for the first week of January. Nielsen did not provide a station-by-station breakdown on radio plays.
But while radio hosts have been playing less Michael Jackson on the airwaves, digital streaming of his hits in the Los Angeles area has barely budged. Nielsen estimated that on-demand streams in the L.A. market ticked down to 931,000 the week of March 22-28, from 1 million in the first week of January.
Nielsen did not break down data by streaming service but indicated that the figures include the biggest streaming services by subscribers and active users, such as Spotify Technology and Apple Inc.'s Apple Music.
Part of the estate's lawsuit against HBO alleges that the documentary contains lies that will hurt the estate's future earnings, including royalty payments.
But it's unclear how significantly the drop in radio plays would hurt the Jackson estate's earnings. According to multiple sources, the estate gets slightly less than a penny in royalty payments per radio play if Jackson wrote the song.
Jackson's estate did not respond to a request for comment.
The late singer penned most of his hits including "Thriller" and "Billie Jean." Other tracks, including "P.Y.T. (Pretty Young Thing)" and "Rock with You," were the work of other songwriters, who get royalty checks administered for Jackson's catalogue by Broadcast Music Inc.
By contrast, streams net two royalty payments — one for the songwriter and one for the recording artist.
For reprint and licensing requests for this article, CLICK HERE.