Big Swag is Coachella's Bag
Retail: Brands spend thousands to reach influencers at the music festival
Friday, April 12, 2019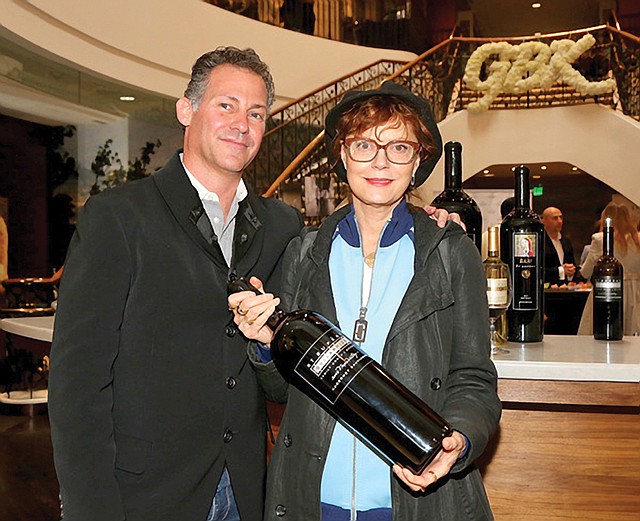 Goodie bags containing high-end freebies from event sponsors — otherwise known as "swag bags" — are relatively standard at A-list celebrity affairs like the Oscars or Grammys.
But six-figure sponsorships and merchandise giveaways are starting to become the norm at the Coachella Valley Music and Arts Festival, a two-weekend outdoor concert bonanza that began April 12 in Indio, about 120 miles east of Los Angeles.
Beverly Hills-based events and marketing company GBK Productions founder Gavin Keilly, who usually creates six-figure swag bags for awards season, is doling out goodie bags worth thousands of dollars at Coachella this year. The goal: getting celebrities and popular social media stars — known in marketing parlance as influencers — to use and post about items in the bags.
The musical extravaganza has become a must for brands trying to take advantage of the Instagram-friendly locale. Companies pay between $5,000 and $50,000 to get their products into GBK's bags in exchange for celebrity and influencer connections, Keilly said, along with potential photo opportunities they can use to market their product.
Even with such high-value merchandise, it's hard to compete for celebrity attention at the legendary festival, Keilly said. He is hosting a suite on site at Coachella where Veuve Clicquot will be served, and photographers will snap pictures of guests checking out their free swag. Keilly said he moved his company's event up to Thursday and Friday this year in order to avoid competing with the other promotional bashes later in the weekend.
"There is absolutely no shortage of gifting suites there," said Justin Lefkovitch, the founder of Santa Monica-based Mirrored Media, who has handled several high-profile brand campaigns at Coachella.
Vinnie Merrill, the founder of Lucky Soul USA, a downtown apparel company that's set to distribute a line of CBD wellness products in the coming months, said paying to get products in the right swag bag is worth it. GBK included Lucky Soul's water, CBD-infused skin care products and muscle ache relief tape in their Grammy and Oscar party bags.
An Oscar party photo with "Black-ish" actor Anthony Anderson holding Lucky Soul water generated lots of customer buzz, he said.

"The follow up after it's over is amazing," he said.
Merrill said Lucky Soul would be present at GBK's Coachella suite event, and the company's CBD-infused water will be included in GBK's gift. Merrill declined to say how much he paid for the marketing opportunity.
For reprint and licensing requests for this article, CLICK HERE.