Staar Surgical Moves HQ to Orange County
Tuesday, April 9, 2019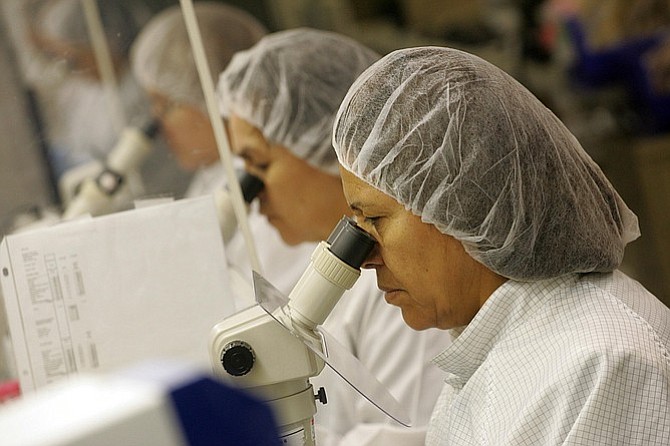 Staar Surgical Co., a publicly traded pioneer of implantable contact lenses, has moved from its long-time headquarters in Monrovia to Orange County.
The 37-year-old medical device firm officially announced its new Lake Forest headquarters in an April 9 news release about a first quarter earnings update. Staar Surgical reported record sales last year of $124 million.
The California Secretary of State's Office and the U.S. Securities and Exchange Commission still lists Staar Surgical as being based in Monrovia, as does the company website. But Brian Moore, a spokesman for the company, confirmed that Staar has moved its corporate office to Lake Forest. The company is doubling its manufacturing capacity at its Monrovia plant, which will still house some company executives, Moore added.
"Monrovia is still a very important facility," he said. "But for recruiting ophthalmologists, Orange County is more important than Los Angeles."
In a Feb. 22 conference call with investors, Chief Executive Caren Mason said the company had begun moving its executive and corporate offices into a newly renovated Lake Forest facility.
Staar Surgical manufactures intraocular lenses used to correct cataracts, myopia and other eye conditions. Its products are sold in more than 75 countries. As of December, it had 475 full-time employees at manufacturing plants in Monrovia and Aliso Viejo.
The company reported 2018 net earnings of $5 million ($0.11 a share), compared with a net loss of $2.1 million ($0.05 per share), the prior year.

Shares in STAA closed at $35.22 on April 9, more than 150 percent higher than a year ago, with a market cap of $1.6 billion.
Health business reporter Dana Bartholomew can be reached at dbartholomew@labusinessjournal.com. Follow him on Twitter @_DanaBart.
For reprint and licensing requests for this article, CLICK HERE.