Soon-Shiong, Nantcell Sued Over Alleged 'Catch and Kill' of Cancer Drug
Wednesday, April 3, 2019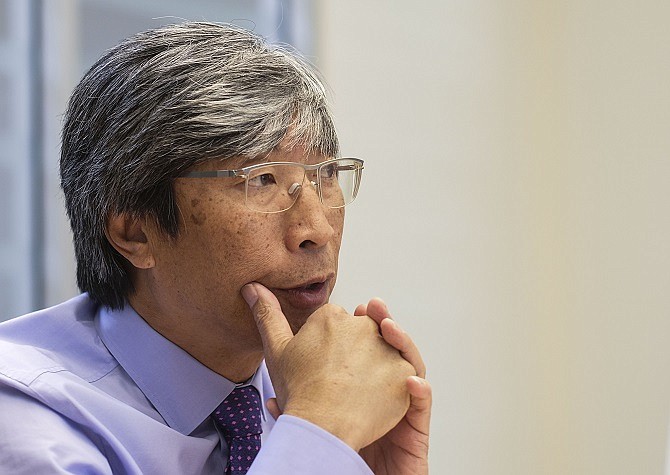 A San Diego biotech firm alleged Patrick Soon-Shiong and his NantCell Inc. company implemented a "catch and kill" scheme to stymie a new cancer drug that could hurt sales of a rival blockbuster drug invented by the Los Angeles billionaire, according to a lawsuit filed April 3.
Sorrento Therapeutics Inc. filed the civil complaint in Los Angeles Superior Court, naming as defendants Soon-Shiong, his Culver City-based NantCell and its general counsel.
The breach-of-contract suit seeks more than $90 million in damages. Sorrento filed a related arbitration demand with the Securities and Exchange Commission seeking more than $1 billion in damages for fraud and breach of contract.
Soon-Shiong and another of his companies, NantPharma, purchased the rights to its cancer drug Cynviloq for up to $1.3 billion in 2015. Sorrento alleges in the suit that the drug's development was then stopped because it could have dampened sales of Abraxane, a drug Soon-Shiong invented.
Soon-Shiong sold Abraxane to Celgene Corp., another company that Soon-Shiong reportedly has a significant stake in. Celgene has also invested in NantCell.
Soon-Shiong said in a statement the lawsuit was without merit, that it ignored the facts about Cynviloq's development, and that he would defend against the allegations vigorously in court.
Health business reporter Dana Bartholomew can be reached at dbartholomew@labusinessjournal.com. Follow him on Twitter @_DanaBart.
For reprint and licensing requests for this article, CLICK HERE.