Hanmi Bank Names Bonita Lee as New CEO and President to Replace C.G. Kum
Wednesday, April 3, 2019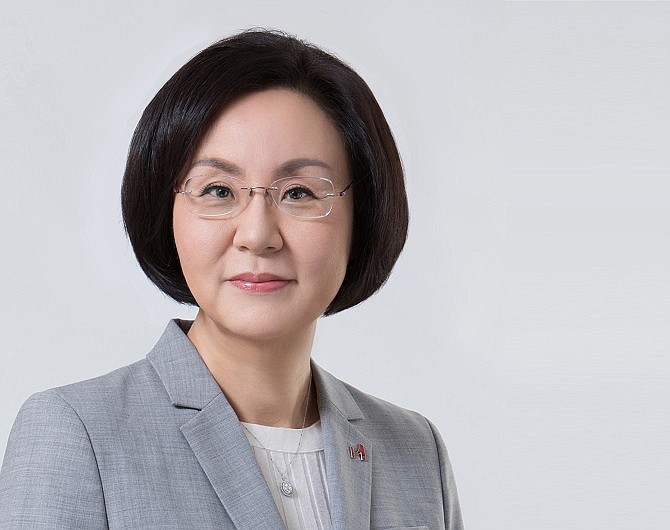 Koreatown-based Hanmi Financial Corporation, parent of Hanmi Bank, named Bonita I. Lee as its president and chief executive officer effective May 3.
Lee, who becomes a member of Hanmi's board of directors immediately, succeeds the 64-year-old Chong Guk "C.G." Kum, who is retiring from Hanmi, as previously announced in June 2018. At the time of Kum's announcement, the company promoted Lee, 56, from chief operating officer to president to "help facilitate a smooth transition."
Hanmi does not have a mandatory retirement age, said Ray Yeom, a Hanmi spokesman.
Lee joined Hanmi as chief operating officer in 2013 and was promoted to president in 2018.
"During her tenure with Hanmi, the bank's total assets have nearly doubled," said Hanmi Chairman Joseph K. Rho, in a statement. "Her deep understanding of the bank's business and strong record of success positions her for a smooth transition to the CEO role and allows Hanmi to execute its strategic initiatives."
Prior to joining Hanmi in August 2013, Lee was senior executive vice president and chief operating officer of BBCN Bank and BBCN Bancorp Inc., where she was named acting president and chief operating officer from February to April 2013 and led an executive team carrying out the duties of the CEO during a management transition period at BBCN Bank.
Nearly three years later, K-town-based banks BBCN and Wilshire Bancorp Inc. announced that they were merging to form Hope Bancorp, which is roughly three times the asset size of today's $5.5 billion-in-asset Hanmi.
Lee also held senior executive positions with the $1.4 billion-in-asset Shinhan Bank America, an arm of the South Korean-based Shinhan Bank, from September 2008 to March 2009, and the former Nara Bank from April 2005 to September 2008.
Kum, who took over leadership of the bank in 2013, oversaw the institution's failed attempt to acquire Chinese-American bank SWNB Bancorp in Texas in late August 2018 – stalling Kum's strategy to boost Hanmi's growth. Hanmi is currently tied up in litigation with SWNB to recover fees associated with the merger's collapse.
Hanmi has since closed a handful of branches and slowed down its commercial lending.
Hanmi has a network of 35 branches and nine loan production offices in California, Texas, Illinois, Virginia, New Jersey, New York, Colorado, Washington and Georgia.
Finance reporter Pat Maio can be reached at pmaio@labusinessjournal.com or (323) 556-8329.
For reprint and licensing requests for this article, CLICK HERE.