Downtown-Based MediaAlpha Receives Credit Line for Growth
Wednesday, April 3, 2019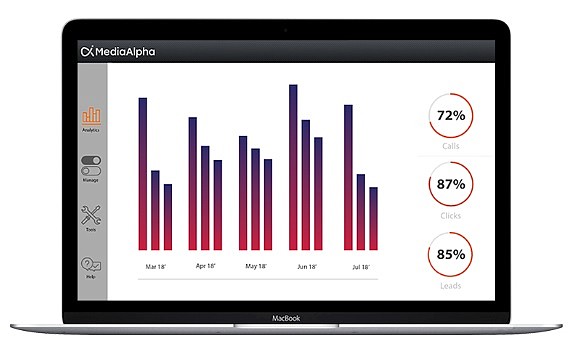 Downtown-based MediaAlpha has received an undisclosed amount of credit to help accelerate the marketing technology company's growth plans.
In February, privately held MediaAlpha, which has built a proprietary exchange to facilitate transactions between advertisers and publishers, disclosed that it was valued at $350 million as part of a recapitalization of the business.

Chicago-based Monroe Capital, a private credit asset management firm, acted as the administrative agent on the credit line, in conjunction with an investment made by Walnut Creek, Calif.-based private equity firm Insignia Capital Group.
Terms of the financial agreement were not disclosed.
Bermuda-based White Mountains Insurance Group, parent of MediaAlpha, remains a significant equity holder in MediaAlpha going forward with a 42 percent ownership interest.

Finance reporter Pat Maio can be reached at pmaio@labusinessjournal.com or (323) 556-8329.
For reprint and licensing requests for this article, CLICK HERE.