Game Maker Scopely Adds Two
Monday, September 24, 2018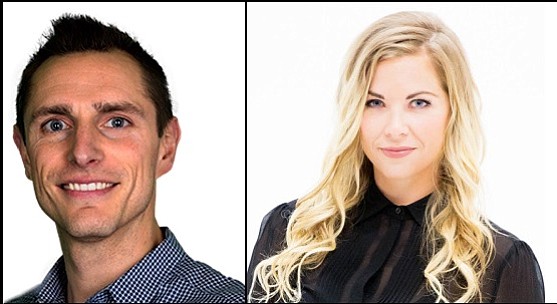 Scopely Inc., the Culver City mobile game developer behind titles such as "Walking Dead: Road to Survival" and "WWE Champions" is expanding its corporate development and communications divisions.
The company reported June 19 it raised more than $250 million from venture capitalists since its founding in May 2011; including Greycroft Partners, Horizons Ventures and Century City-based Evolution Media.
Brittany Geldmacher, former head of communications at Walt Disney Co. subsidiary (and YouTube content developer) Maker Studios Inc. and publicity director at Hollywood's Netflix Inc., will now lead Scopeley's internal and external brand and corporate communications.
Scopely Chief Revenue Officer Tim O'Brien said Geldmacher will oversee the company's "worldwide corporate narrative" as well as events and general publicity. "Britt's communications and brand strategy expertise as well as her wealth of experience across both entertainment and technology will be invaluable as we further grow our business," O'Brien added.
Alongside Geldmacher, Rob Ricca will join Scopely as vice president of corporate development. Ricca will lead the company's upcoming mergers and acquisitions, as well as strategic investment. Prior to his appointment at Scopely, Ricca worked as head of corporate development for San Francisco mobile game manufacturer Glu Mobile Inc. His career also includes working as a mergers and acquisitions-focused corporate attorney for Fenwick & West.
"I'm truly excited to be working with the stellar team at Scopely," said Ricca, adding that he "was drawn to the business because of its incredible momentum, repeated success and caliber of talent, and I look forward to forging new partnerships that further grow our portfolio of products and services around the globe."
For reprint and licensing requests for this article, CLICK HERE.