PAGE 3: In the Pink on La Brea; Milken's Man in D.C.
Friday, September 21, 2018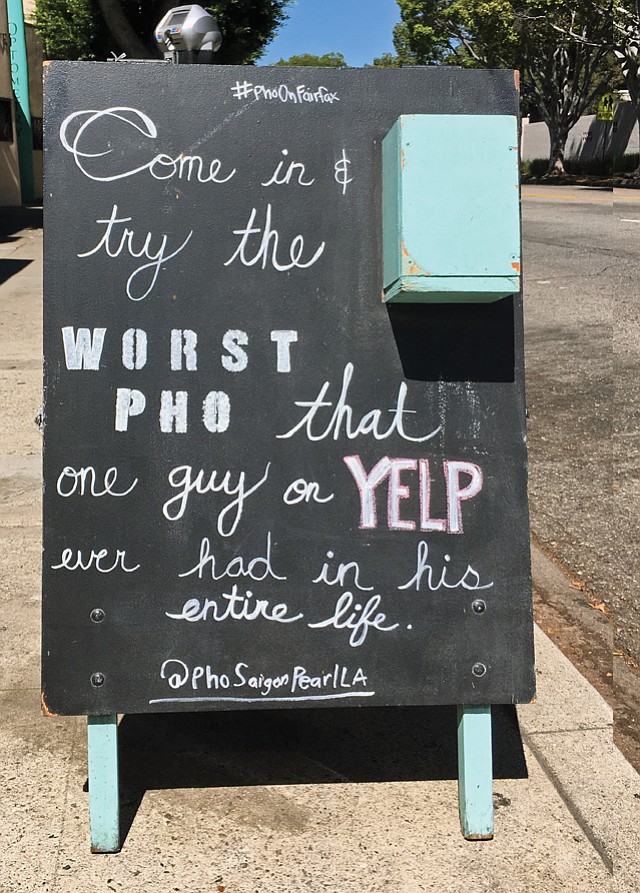 Richard Pink is playing it by the numbers and keeping family in mind as Pink's Hot Dogs prepares to mark 78 years in business on Sept. 27. Here are the numbers: 78-cent chili dogs will be on sale for 78 minutes, and $7,800 will go to charity as part of festivities when city officials will designate the intersection of La Brea and Melrose as Pink's Square. The current president of the pup-peddling outfit called to mind the modest start his dearly departed parents got on the family-owned eatery when he gave me a sneak peek at the verbiage for the inscription that will mark the spot with a permanent reminder of how the community of business can come full circle:
PINK'S SQUARE
PINK'S HOT DOG STAND
FOUNDED IN 1939
WITH A PUSHCART
BY PAUL & BETTY PINK
NOW A LOS ANGELES ICON
A few weeks back we noted Los Angeles has been tapping some top talent from Orange County for high-level public-sector posts here – top cop at LAX, head of Cal State-Dominguez Hills, athletic director at Cal State-Northridge. A variation on the trend full brings it full circle, as Sarah Jesse goes the other way, moving from the Los Angeles County Museum of Art, where she most recently served as associate vice president of education, to deputy director of the Orange County Museum of Art. The LACMA to OCMA shift was likely made enticing by another Angeleno's involvement in Orange County – architect Thom Mayne is designing a new home for OCMA next to the Segerstrom Center in Costa Mesa … Another shift in the world of museums illustrates how technology is integral to everything these days – Heather Hart will leave her post as director of information technology at the Broad museum on Bunker Hill to become vice president of IT at the Huntington Library, Art Collections, and Botanical Gardens in San Marino … Los Angeles reaches beyond Southern California when it comes to staffing nonprofits, as Milken Institute's latest hire demonstrates. Michael Piwowar, who recently ended his five-year tenure as a commissioner of the Securities and Exchange Commission, was tapped as the executive director of the Milken Institute Center for Financial Markets. Piwowar will work from the center's Washington, D.C., offices … Los Angeles could make a couple of more marks in Washington, where Miracle Mile-based Karen Bass and Adam Schiff of Burbank have both cropped up in talk of potential candidates for leadership positions in the House of Representatives should Democrats reclaim a majority there in the upcoming mid-term elections and decide to put Nancy Pelosi and other vets on the shelf …. Sullivan Says: The only thing better than how Pho Saigon Pearl on the 500 block of South Fairfax crafted this sign in response to an aggressive Yelper is the bánh mì sandwiches the place serves up.
For reprint and licensing requests for this article, CLICK HERE.