Downtown Distinction: Millennial Move-Ins
ZIP codes top nation for fast-growth of cohort's share of population
Friday, September 21, 2018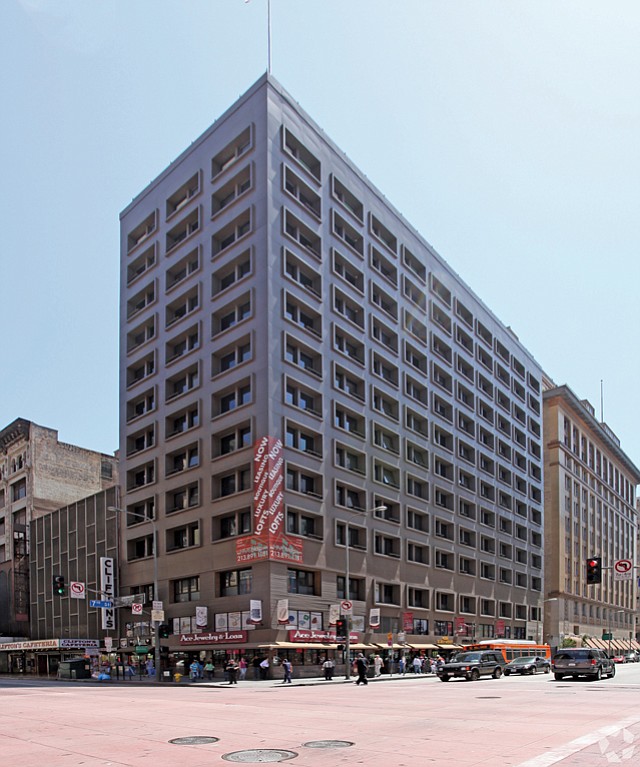 Downtown Los Angeles has the top two ZIP codes for the fastest growth of millennial populations in the United States over the past five years, according to a study by RentCafé, a subsidiary of Yardi Systems Inc., a Santa Barbara-based real estate software firm.
The ZIP code 90013, which comprises the Arts District and other adjacent areas, saw a 91 percent surge in millennials, the study said. Around 3,300 millennials moved to that area of the city, nearly doubling the cohort's population there.
Coming in second was the 90014 ZIP code, where part of downtown's Historic Core is located. This ZIP code sported a 60 percent increase, with 4,700 new millennial residents.
The only other local ZIP code to make the list was 90048 in the Mid-Wilshire area, which saw 10,300 millennials move in, a 39 percent gain.
Hotel Boom Continues
Westside-based commercial real estate lender Dominion Mortgage Corp. has provided an $11.6 million construction loan to develop a 64-room hotel branded by Hyatt Hotels Corp. at 1525 N. Cahuenga Blvd. in Hollywood.
The under-construction hotel, which is expected to be completed in November 2019, is slated to be part of the Unbound Collection by Hyatt brand. Hyatt has partnered with Hollywood-based hotel developer PNK Group Investments.
The project already had received some financing via a $6 million construction financing bond as well as overseas financing through the EB-5 program, which Congress established in 1990 to encourage foreign investment in the United States.
The $11.6 million loan is interest-only, where the borrower only pays interest on the loan for a fixed term. The loan's initial term is two years but offers extensions.
"The loan was structured with a balloon payment, as the developer intends to sell the asset and thus, did not want to be locked into a hefty pre-payment penalty," Keith Olson, partner at Dominion Mortgage, said in an email.
The Hyatt-affiliated hotel is part of a larger hotel construction boom in Los Angeles County.
Chicago-based developer Oxford Capital Group is building the seven-story, 220-room Godfrey Hotel one block south of the Hyatt project at 1400 N. Cahuenga Blvd.
Relevant Group, a Hollywood-based developer, is building Thompson Hotel, an 11-story building with 190 guest rooms at 1523 Wilcox Ave. Relevant also has broken ground on the Tommie Hotel, an eight-story, 212-room building at 6516 Selma Ave. in Hollywood.
PNK also is renovating 419 S. Spring St., a 13-story, 180-room, 122,000-square-foot building in downtown's Historic Core neighborhood and turning it into a business hotel.
More than 4,300 new hotel rooms opened in Los Angeles County last year, the most of any market in California, according to Atlas Hospitality Group, an Irvine-based real estate advisory firm, in its California Hotel Development Survey for 2017.
Los Angeles County also finished last year with 33,500 new hotel rooms planned for development.
Downtown-based commercial real estate brokerage firm CBRE Group Inc. recently forecast that hotel rates in Los Angeles will continue to beat the national average despite the hotel construction boom.
Airbnb Expands in L.A.
Airbnb Inc., the San Francisco-based online hospitality company, will expand its presence in Los Angeles County by opening its second local office and adding more than 40 employees by the start of 2019.
The company will open its second office at the site operated by New York-based coworking company WeWork Cos. Inc. in the One Culver building at 10000 W. Washington Blvd. in Culver City. That property's landlord is Irvine-based developer LBA Realty.
Airbnb already employs 21 workers at its office at the WeWork location in the Brookfield Properties-owned Gas Company Tower at 555 W. 5th St. in downtown Los Angeles.
The company said it is seeking to fill positions in engineering and data science and is also seeking to boost its Experiences program, where local hosts lead guests on excursions or other activities in the areas they visit.
"Los Angeles offers a strong pool of creative and technical talent to grow out business and an opportunity to develop, support and promote local entrepreneurs," Joe Zadeh, vice president and head of Airbnb's Experiences program, said in a statement.
Meanwhile, the Los Angeles City Planning Commission has voted to allow Airbnb in rent-controlled housing units. The proposal still needs the final approval of the Los Angeles City Council.
Staff reporter Ciaran McEvoy can be reached at cmcevoy@labusinessjournal.com or (323) 556-8337.
For reprint and licensing requests for this article, CLICK HERE.