BioSig Technologies to List on Nasdaq
Wednesday, September 19, 2018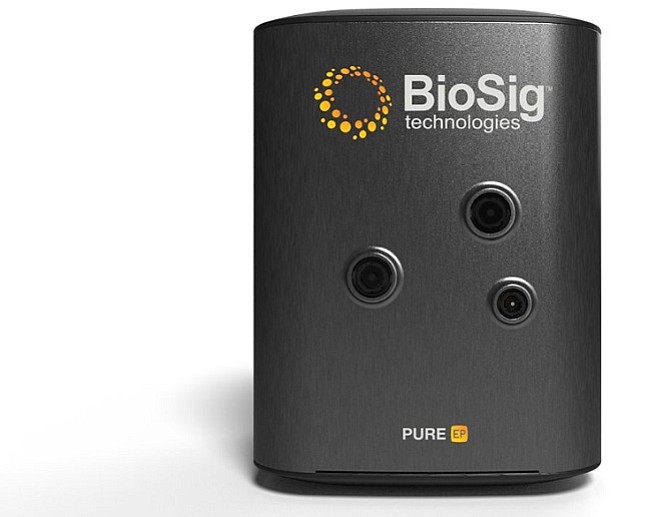 BioSig Technologies Inc., a medical device company based in West Los Angeles, will trade shares of its common stock on the Nasdaq Capital Market beginning Friday, Sept. 21.
The firm's Sept. 19 announcement follows on the heels of a $4.3 million private placement.

It also comes one month after a federal clearance to sell its Pure EP System, a signal acquisition and processing device to help cardiologists perform catheter ablation, a procedure that can lessen arrhythmia.
"Our management and board of directors believe that listing on the Nasdaq enables us to expand our shareholder based and provide access to a broader range of institutional investors worldwide as we commence targeted commercialization in the U.S., ultimately leading to the increase in shareholder value," said Kenneth Londoner, chairman and chief executive of BioSig Technologies, in a statement.
The company has performed 12 pre-clinical studies of its Pure EP at the Mayo Clinic in Minnesota, UCLA Medical Center and Mount Sinai Hospital in New York. It signed a 10-year licensing agreement with Mayo Clinic last year for its joint development.
Health business reporter Dana Bartholomew can be reached at dbartholomew@labusinessjournal.com. Follow him on Twitter @_DanaBart.
For reprint and licensing requests for this article, CLICK HERE.