Social Impact Principal: Microloan Market Makes Niche for Fintech Co.
Banking & Finance Quarterly
Friday, September 14, 2018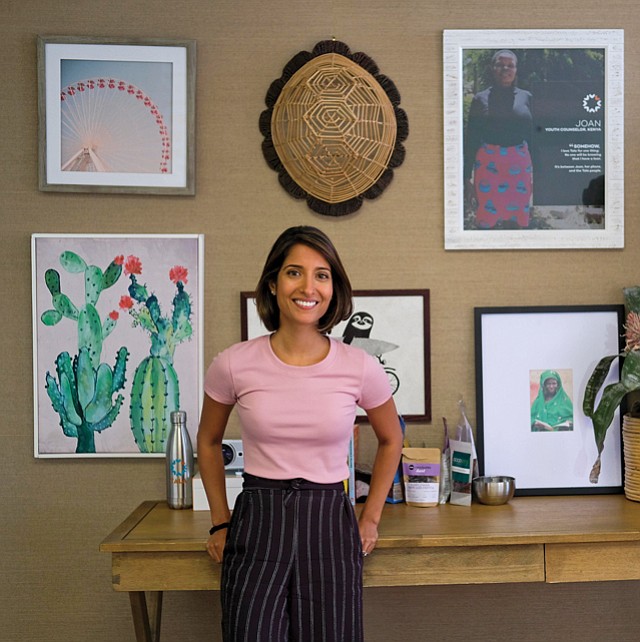 The decades-old practice of microlending mixes with the new methodology and speed of financial technology at Tala.
The Santa Monica-based firm has employed technology from the smartphone revolution to meet its goal of providing loans of $500 or less to people without credit scores or any sort of recorded financial identity.
The idea came to the company's founder and chief executive, Shivani Siroya, when she worked from 2006 to 2008 as a financial analyst with the United Nations Population Fund, an agency that promotes family planning in more than 100 countries.
She interviewed more than 3,500 people in west Africa and sub-Saharan Africa during her tenure, including some who lacked a financial identity despite a lifetime of hard work.
"The foundations of the financial system in emerging markets (for the poor) didn't exist," Siroya said.
Tala started in 2013, and doesn't disclose revenue or profits. Siroya said it has made $300 million in loans to nearly 2 million customers from developing nations such as Kenya, the Philippines and Tanzania in the past five years.
Tip of the app
Financial technology, or fintech, aims to streamline financial services processes via mobile banking, investing services and other technological advances. Microlending is the act of lending small amounts of money to borrowers in the developing world.
Some offer loans at relatively low interest rates. Others, such as Tala, are more market oriented, with risk-based rates that average around 5 percent weekly or monthly terms.
Most microfinance borrowers are women living in rural areas – up to 84 percent in 2016, according to BNP Paribas, a major French bank.
Siroya has shaped Tala into a fintech microlender through its app – available on Alphabet Inc. subsidiary Google Inc.'s Android mobile operating system – that ranks a developing market customer's creditworthiness within seconds.
The credit identity is generated by the customer's smartphone data on text messages and calls, overall app usage and scores of other data points. People in developing markets are more likely to get proof of payment via text message instead of email, Siroya said. Tala's app examines data points and evaluates whether the customers are consistent with their bill payments.
The app also examines how many calls the customer makes throughout the day. The greater number of contacts and the more consistent times of calling, the more creditworthy the borrower.
Customers also answer up to 10 questions about whether they have loans outstanding and the amount of money they get paid annually or weekly.
Prev Next
For reprint and licensing requests for this article, CLICK HERE.