Staar Surgical Wins Federal Approval to Sell New Lens
Thursday, September 13, 2018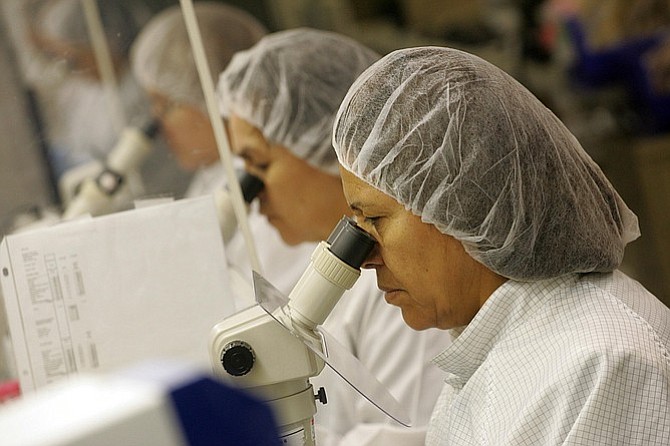 Staar Surgical Co., a Monrovia-based company that manufactures implantable lenses for the eye, announced Thursday it had won federal approval to sell a new lens to correct myopia with astigmatism.
The Sept. 13 announcement said the U.S. Food and Drug Administration had given the go-ahead for a PMA Supplement for its Visian Toric Implantable Collamer Lens. The new lens is expected to be available Nov. 1.
Staar Surgical said the approval will greatly expand its lens product line for the correction of refractive error in patients with both myopia and astigmatism, an eye condition which affects nearly a third of Americans.
Shares in Staar rose 4 percent to $50.65 at the close of trading following the announcement. The company's stock price has climbed 219 percent this year, for a market capitalization of $2.2 billion.
Staar Surgical, founded in 1982, designs, develops and manufactures implantable lenses to lesson or eliminate reliance on glasses or contact lenses. It has 350 employees, with plants in Monrovia and Aliso Viejo, and markets lenses to more than 75 countries.
Health business reporter Dana Bartholomew can be reached at dbartholomew@labusinessjournal.com. Follow him on Twitter @_DanaBart.
For reprint and licensing requests for this article, CLICK HERE.