$50 Million Grant to be Awarded to Port of Long Beach
Tuesday, September 11, 2018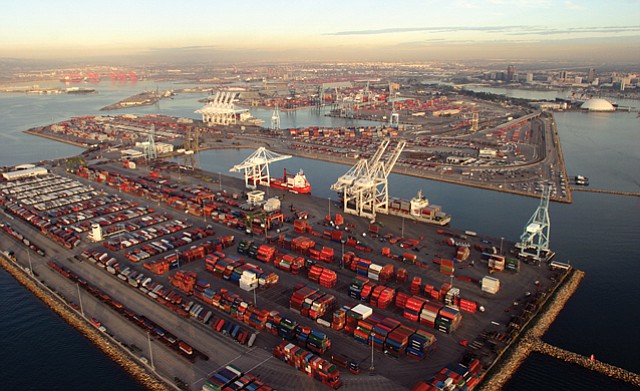 The Port of Long Beach was approved for a $50 million grant to develop clean equipment and technology for various sectors of its cargo movement supply chain.
The funds have been preliminarily awarded by the California Air Resources Board, and will be channeled through the Sustainable Terminals Accelerating Regional Transformation (START) Project, a program that's part of a statewide initiative that puts billions of Cap-and-Trade dollars toward reducing air and other types of pollution.

"The Board of Harbor Commissioners envision a zero-emissions future in Long Beach," Board President Tracy Egoscue said in a statement. "This project accelerates the commercialization for the technology we need to get there, incorporating seaports, terminal operators, equipment manufacturers, schools and universities from all around the state."
Plans for the grant include showcasing nearly 100 pieces of zero-emissions terminal equipment and trucks at three California seaports including Long Beach, Oakland and Stockton, developing a near-zero emissions tugboat and advancing workforce development programs to support sustainable goods movement, port officials said.
The project is estimated to be completed by June 2021 and includes an additional $52 million in matching funds from private and public partners, for a total cost of $102 million.
Manufacturing, retail and trade reporter Shwanika Narayan can be reached at snarayan@labusinessjournal.com or 323-556-8351. Follow her on Twitter @shwanika.
For reprint and licensing requests for this article, CLICK HERE.