UCLA Receives $25 Million Gift for Parkinson's Research
Tuesday, October 30, 2018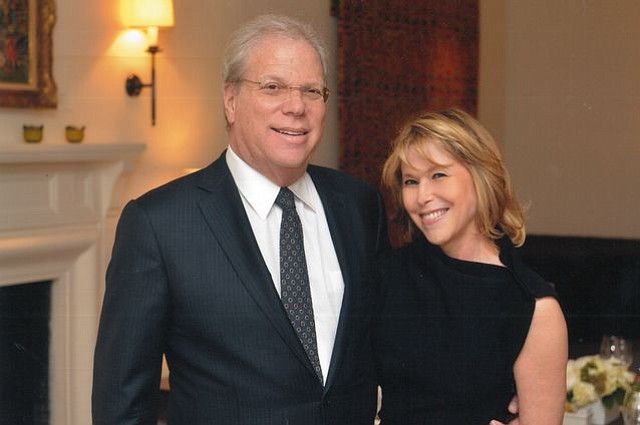 UCLA has received a $25 million gift from a Beverly Hills-based foundation to launch an initiative to research treatments and care for Parkinson's disease, the university announced Oct. 30.
The award from the Steven Gordon Family Foundation will establish the UCLA Laurie and Steven Gordon Commitment to Cure Parkinson's Disease at the David Geffen School of Medicine.
The money will go toward basic research as well as toward endowing five faculty chairs in fields related to the degenerative nervous system disorder that affects more than 10 million people worldwide, university officials say.
It will also support a new imaging laboratory where scientists can study mechanisms of the disease.
"The Gordon's gift is a vote of confidence in the promise of team science to elucidate the causes and possible treatments for this debilitating disease," said Kelsey Martin, dean of the medical school. "Laurie and Steve are fabulous partners because they understand the power of collaboration and focus within an academic medical center."
Real estate entrepreneur Steven Gordon, a UCLA alumnus, is chairman and principal owner of Domino Realty Management Co., based in Beverly Hills. He is serves on the executive committee for the university's $4.2 billion Centennial Campaign.
He also serves on boards for the UCLA Health System, Ronald Reagan UCLA Medical Center and the Ziman Center for Real Estate.
Laurie Gordon, a former vice president of Warner Bros. International Theatres and a former attorney for what is now MGM/UA Communications Co., is chair of the board of advisors of the Stewart and Lynda Resnick Neuropsychiatric Hospital at UCLA.
Both have been previous supporters of neuroscience research at UCLA, including in depression and Parkinson's disease. In 2009, Steven Gordon gave $1 million to support a student endowment for real estate studies.
Health business reporter Dana Bartholomew can be reached at dbartholomew@labusinessjournal.com. Follow him on Twitter @_DanaBart.
For reprint and licensing requests for this article, CLICK HERE.