Cedars-Sinai Lands $8M Grant to Develop Stem Cells to Regrow Injured Tissue
Monday, October 22, 2018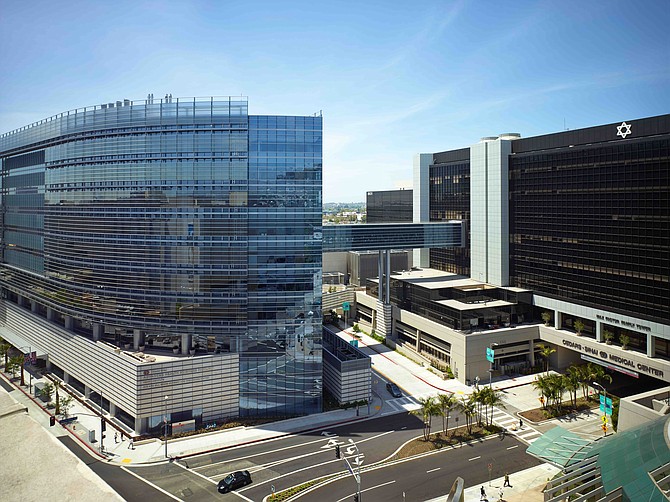 Cedars-Sinai has received nearly $8 million in federal grants to develop a stem-cell treatment to repair tissue damaged in battle, car crashes and other traumas, the hospital announced Oct. 22.
The U.S. Department of Defense and the National Institutes of Health awarded scientists at the Beverly Grove hospital $7.8 million to develop the new tissue regeneration technique.
Cedars-Sinai researchers have showed that injecting microbubbles mixed with DNA into damaged tissues, then bombarding them with ultrasound waves, can spur stem cells to regenerate missing tissue and heal injuries without invasive surgery.
"This breakthrough illustrates the potential of stem cell medicine to tackle medical challenges in an innovative way," said Clive Svendsen, a professor of biomedical science and medicine and director of the Cedars-Sinai Board of Governors Regenerative Medicine Institute, in a statement. "The approach of activating the patient's own stem cells could provide a platform for myriad clinical applications, such as heart and skin regeneration."
The stem-cell treatment was highlighted in a 2017 animal study published in Science Translational Medicine, which found it could regrow a shinbone in eight weeks. Another study published this year in Molecular Therapy showed it could heal a massive ligament tear within a knee joint.
Stem cells, "unspecialized" cells from which every cell in the body originates, can potentially transform into "specialized" muscle, blood and other cells.
They can also be used to fix damaged tissue, but growing stem cells in a lab can be a long and costly process. So Cedars-Sinai researchers now work to enlist body's stem cells to heal the tissue from within.
"Our method encourages the cells to work faster and better to regenerate the tissue and repair the damage," said Dr. Gadi Pelled, an assistant professor of surgery at Cedars-Sinai, in a statement. "In this way, there is no need to grow stem cells outside the body."
The NIH awarded a four-year, $2.8 million grant to both Cedars-Sinai and Stanford University to design and build ultrasound devices for tissue regeneration.
The DOD awarded a three-year, $5 million grant to Cedars-Sinai researchers to gain federal approval for clinical trials of the stem-cell treatment on massive bone loss from traumatic injuries. Studies have shown that more than half of combat injuries involve extremities such as arms and legs.
Health business reporter Dana Bartholomew can be reached at dbartholomew@labusinessjournal.com. Follow him on Twitter @_DanaBart.
For reprint and licensing requests for this article, CLICK HERE.