Private Cos. See Sales Growth
Economy: Revenues among top earners up 7.5 percent
Friday, October 19, 2018
he largest private companies in Los Angeles County did well in 2017 with hose that disclosed revenue numbers for the Business Journal's annual list showing an average growth rate triple that of the overall economy.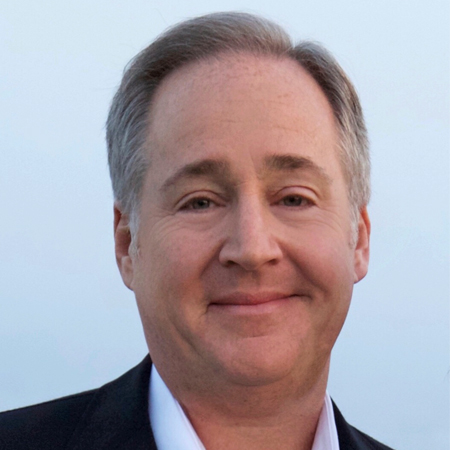 The locally based companies showed a combined year-over-year growth of 7.5 percent – three times the nearly 2.5 economic growth rate of the overall U.S. economy, according to the Los Angeles County Economic Development Corp.
"It shows that we have very healthy growth in our private companies, outpacing the national and state growth," said Somjita Mitra, director of the LAEDC's Institute for Applied Economics, who analyzed the Business Journal data. "Now we're humming along like a well-oiled machine."
Among the largest companies to see a big jump in revenue was Harbor Freight Tools USA Inc., of Calabasas, which climbed up to tie for No. 3 this year with $4.5 billion in revenue, a 12.5 percent increase over its 2016 sales. Harbor Freight entered the list's top 10 last year at No. 6 and has continued to experience strong growth (see related story, page 10).
Eric Smidt, the company's owner and chief executive, founded the company as a 17-year-old in 1977 with his father and turned it into a massive mail-order tool retailer. He said in an email to the Business Journal that he wants to pour a portion of his company's revenues into trade education as part of the Harbor Freight Tools for Schools.
"In recent years, skilled trade education has been deprioritized in our public high schools," Smidt said in the email. "By 2024, as Baby Boomers retire, there will be more than 1.5 million skilled trades openings. Our country and our communities need that workforce, and they're local, well-paying jobs that can't be lost to off-shore competitors."
The manufacturing sector led the list with 28 companies, followed by 24 in wholesale distribution, 19 in services, 17 in retail, 16 in the construction trades, 14 in technology and 12 firms in finance. There were eight companies grouped in real estate development and homebuilding, and two companies in hospitality and entertainment.
"We're looking at some very strong growth in key industry sectors, including construction, with overall implications for the strength of the economy," LAEDC's Mitra said.
The region's 150 largest private companies – half of which responded to a Business Journal survey – took in $127 billion in revenue last year. Despite the 7.5 percent aggregate gain in revenue by companies that responded, the total combined revenue of companies fell 1 percent from the previous year. Contributing to the overall dip was the departure of several companies from the list, including Unified Grocers Inc., of Commerce, which ranked No. 5 last year based on $4.1 billion in revenue. It was acquired in June 2017 by Supervalu Inc., of Eden Prairie, Minn.
Thirty-three of the top 150 firms ranked by 2017 Revenue pulled in more than $1 billion each. Fifty-nine reported a profit; 11 reported a loss; five reported flat earnings.
Seventy-five companies failed to report, and their revenues were rated as unchanged from the prior year.
Food rules
Los Angeles continued to guard its position as a food-driven town, with four of the top 10 privately held companies involved in either the manufacture, distribution, sale or serving of food.
Some 27 food-related companies made the list, from firms that ran farms to restaurants to supermarkets, from sausage-makers to pizza-makers to purveyors of fresh-cut produce and coffees and teas.
Trader Joe's Co. Inc., a grocery company based in Monrovia with nearly 500 stores nationwide, retained its No. 1 ranking, with an estimated $16 billion in revenue last year, a nearly 2 percent increase over 2016. A spokeswoman for the company did not respond to request for comment.
Dole Food Co. Inc., of Westlake Village tied for No. 3 with revenue that slipped 0.2 percent to $4.5 billion. It was followed on the list by Wonderful Co., a packaged foods business based in West Los Angeles, whose revenue jumped 13.5 percent to $4.2 billion.
Wonderful Co. claimed in a statement sent to the Business Journal it was America's fastest-growing consumer packaged goods firm, the No. 1 growth leader in all of produce and the only multibillion-dollar company with double-digit sales growth. Harbor Freight also saw double-digit sales growth.  
"And the Wonderful Company isn't slowing down," the statement from the firm said, "with an accelerated investment in marketing and new campaigns highlighted by a biggest-ever digital marketing program, biggest-ever health communications program and biggest-ever sports marketing program."
Other notables in the food space included Rosemead-based Panda Restaurant Group, which moved up to tie for No. 8 with a 3.3 percent increase to $3 billion. New on the 2018 list was No. 74 Halo Top Creamery, the low-calorie, high-protein ice-cream-maker based in Los Feliz, whose revenue soared nearly 614 percent to $351 million.
Moving up
Among the most muscular movers is Forever 21 Inc., a No. 6-ranked apparel retailer based in Lincoln Heights whose revenue last year shot up 17.7 percent to $4 billion.
Other movers include No. 30-ranked Westlake Financial Services, based in Hancock Park, whose 2017 revenue rose nearly 29.7 percent to $1.1 billion.
New to this year's list was Decron Properties Corp., a property developer based in Carthay, which is in a three-way tie for 107th with a 12.4 percent boost in revenue to $190 million.
Growth for the largest privately held companies in Los Angeles may chug ahead.
"The economy's been stable. We're at full employment. We've been growing. We're adding jobs. And we're increasing revenue overall," Mitra, of the LAEDC, said. "It's encouraging."
Staff reporter Shwanika Narayan contributed to this report.
For reprint and licensing requests for this article, CLICK HERE.