Influential Investment Bankers in Los Angeles: Rajesh Sood
Custom Content by the Los Angeles Business Journal
Wednesday, October 17, 2018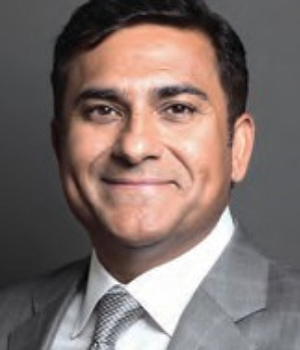 Years in Practice: 26
Years with Current Firm: 16
Specialty or Industry Focus: Debt Capital Markets, Corporate Finance, Strategic Advisory
Rajesh Sood is Managing Partner and one of the founders of FocalPoint Partners, a leading investment bank headquartered in Los Angeles, with branch offices in Chicago and affiliate partner offices around the world. Since its inception in 2002, FocalPoint has grown to where it is today: approximately 40 employees; a diversified suite of advisory services, including mergers and acquisitions, debt placements and financial restructurings; and more than $8 billion in closed transaction value.
Sood has approximately 26 years of investment banking experience advising entrepreneurs, private equity firms and stakeholders of middle-market companies on mergers and acquisitions, debt and equity recapitalizations and financial restructurings. Sood leads the Debt Capital Markets at FocalPoint and has served as the lead advisor on transactions in a wide variety of industries including healthcare, restaurants and location-based entertainment, personal care and industrials. High profile transactions lead by Sood represent numerous firsts for FocalPoint including a major project financing for the construction of an industrial plant and a publicly issued municipal bond offering.
For reprint and licensing requests for this article, CLICK HERE.