Influential Investment Bankers in Los Angeles: Michael Cavallaro
Custom Content by the Los Angeles Business Journal
Wednesday, October 17, 2018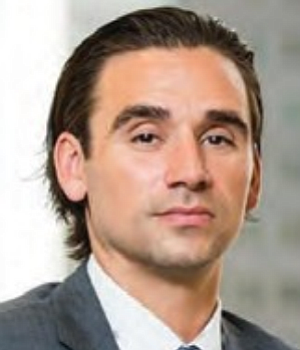 Years in Practice: 15
Years with Current Firm: 5
Specialty or Industry Focus: Financial Services, M&A, Capital Markets
Michael Cavallaro is the Chief Executive Officer of MJC Partners, a Los Angeles based investment banking firm focused on the financial services sector, specifically targeting community banks. Cavallaro has thrived in the investment banking industry for over 15 years and is directly responsible for building MJC Partners into a successful investment banking business. As CEO and Founder, Cavallaro is responsible for overseeing and ensuring the success of the numerous business units within the MJCP family of companies. He has been instrumental in building a team of professionals, and spearheading the company's growth and expansion efforts.
Cavallaro is dedicated to demystifying the inner workings of our industry by conducting his business in such a way that dissolves the fears of his clients by building meaningful and lasting relationships. In addition to proving to be an outstanding professional, advisor, and colleague, he has extensive proven success in structuring, negotiating and executing numerous transactions throughout his years in the business.
For reprint and licensing requests for this article, CLICK HERE.