More to Store
Strong employment boosts self-storage sector, prompts addition of 588,000 SF in L.A. County
Friday, October 12, 2018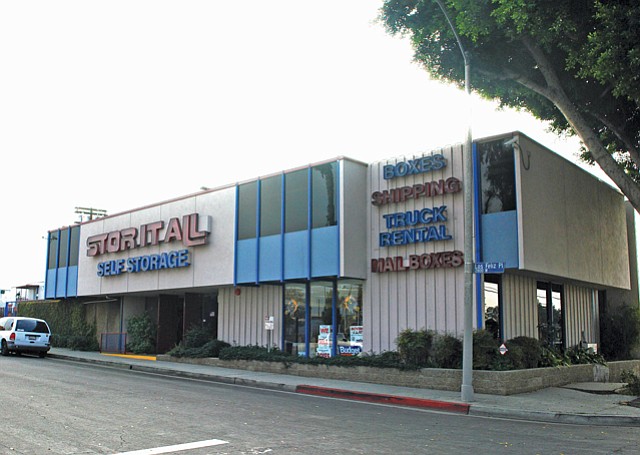 Strong demand for self-storage space speaks to several trends in Los Angeles County, including a strong employment picture, a surge in new units, and rent increases, according to a report by Calabasas-based brokerage firm Marcus & Millichap Inc.
The average asking rent for self-storage space in Los Angeles County will reach $1.93 per square foot this year despite a projected vacancy rate of 6.2 percent in the market – an annual gain of 0.3 percentage points.
The rising vacancy rate isn't from lack of demand, the firm said. It stems instead from 588,000 square feet of self-storage space expected to come onto the market this year.
There was less than 200,000 square feet of self-storage space added to the market in 2017.
The increase in inventory is coming despite several hurdles for the self-storage segment. Los Angeles County's generally expensive land is one, and another owes to the fact that self-storage doesn't produce sales tax revenue, making it less interesting to local governments, which approve or reject real estate entitlement applications, said Joel Deis, vice president and regional manager at Marcus & Millichap.
Demand remains strong in any case, thanks in large part to the strong employment picture in L.A. County where the jobless rate is currently at 4.5 percent. New jobs in the technology, media and hospitality industries were cited in Marcus & Millichap's report as key to the storage-space segment's growth "as relocations persist amid consistent job creation and local unemployment."
And people with jobs tend to be willing to pay money to store their excess belongings, Deis said.

The demand for self-storage space increasingly has drawn new institutional investors to the field, he said.
According to Deis, about 40 percent of buyers in the self-storage market were real estate investment trusts a few years ago, but the share is down to about 20 percent these days.
"The REITs have not been buying as much," he said. "There is more aggressive capital out there."
One example of just how desirable the local self-storage market has become is VP Storage, located at 18716 Oxnard St. in Tarzana and built in 1984.
Storage Etc., an Atwater Village-based self-storage company, bought VP Storage for $4.8 million, or nearly $309 per square foot in June, about three times the average for the western region of the United States.
"Right now, the self-storage asset is the place where people want to be," Deis said. "It's a darling."
For reprint and licensing requests for this article, CLICK HERE.