Hudson in Deal for S.F. Ferry Building
Joint venture with Allianz Real Estate in Germany
Friday, October 12, 2018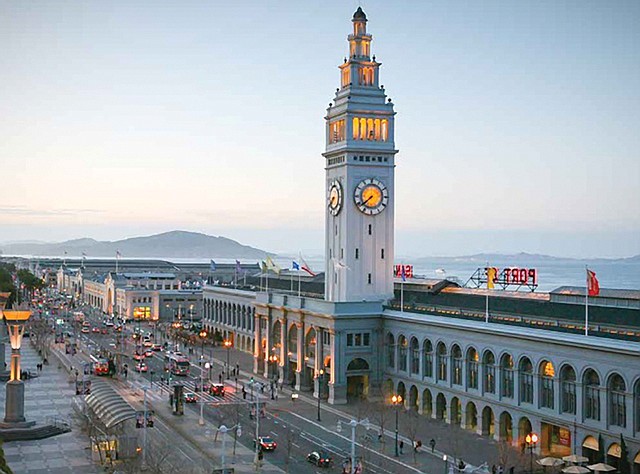 Westside-based developer Hudson Pacific Properties Inc. and Allianz Real Estate in Germany have formed a joint venture to purchase the Ferry Building in San Francisco from Blackstone Group affiliate Equity Office for $291 million.
The building is a widely recognized part the Embarcadero area of San Francisco's waterfront.
The property is comprised of nearly 193,000 square feet of office space and more than 75,000 square feet of retail space. There are 49 years left on the building's ground lease, and the Port of San Francisco approved the transaction as land owner.
Hudson Pacific will own a 55 percent interest in the joint venture and will operate the property. Allianz holds the remaining 45 percent interest in the joint venture.
"We are thrilled about the opportunity to further position the Ferry Building as a premier Class A office and retail destination through new amenities, activities and events," Victor Coleman, chairman and chief executive of Hudson Pacific Properties, said in a statement.
For reprint and licensing requests for this article, CLICK HERE.