Centered on Sunset
Strip redevelopment seen as providing WeHo anchor
Friday, October 12, 2018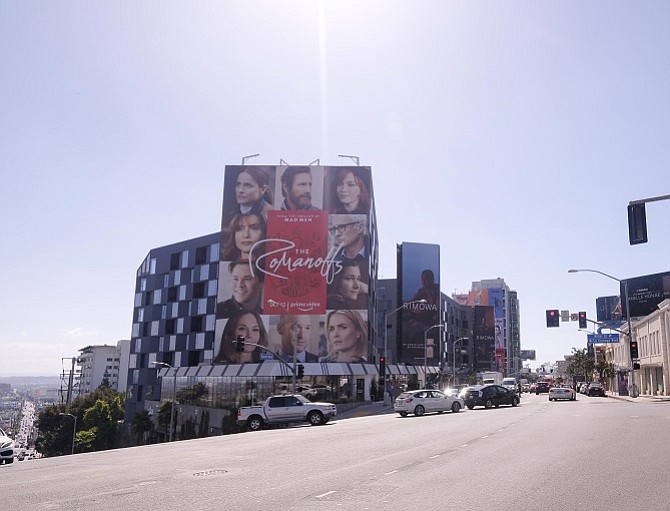 A wave of hotels, luxury mixed-use projects, big-name retail and rising lease rates on office space point to the Sunset Strip's burgeoning status as the epicenter of West Hollywood.
The small, 1.89-square-mile city wedged between Beverly Hills and Hollywood has many hipster hangs tucked in walkable pockets, but some real estate brokers claim it's lacked an anchor point. As much as a tiny town can be spread out, West Hollywood is.
"We're finally seeing it kind of mold into place," Colliers International Vice President Gabe Kadosh said of the Sunset Strip. "I compare it to downtown L.A. People don't know where the epicenter is. I think Sunset is now shaping up to be the epicenter of West Hollywood."
This new designation comes as the Strip experiences an extended and dramatic makeover from its days as the epicenter of the rock 'n' roll world. While legendary sites such as Viper Room and Whiskey a Go Go remain, other venerable venues, such as the House of Blues, have closed to make way for glistening high-rises.
The arrival of Fred Segal, which signed a 22,000-square-foot lease in December 2016, helped raise the area's profile as a revived center for retail destinations and was an attention-grabbing transplant from the trendy Melrose Avenue shopping district.
Fred Segal chose as its new flagship location the Korman Communities- and Brookfield Property Group-owned 8500 Sunset building, which also includes 190 rental units.
Creative office giant Kilroy Realty Corp.'s $210-million acquisition in 2017 of a 179,000-square foot mixed-used development with a 10-story office tower, three retail buildings, a 930-space parking garage as well as three billboards – known as the Sunset – also is helping to attract new clientele that may have bypassed the Strip in the past. Retail offerings include an Equinox Holdings Inc. gym and a Hennes & Mauritz (H&M) clothing store.
Other mixed-use hotel compounds will continue to rise. The Jeremy at the corner of Sunset and La Cienega Boulevard opened in August 2017, and the Pendry Hotel in developer Combined Properties Inc.'s Sunset Time project plus three more hotels with retail space are under construction or working their way through city approvals. Once complete, the address named 8950, the Charles Sunset Tower at 9034, and
The Edition at 9040, will add to Sunset Boulevard a combined 693 hotel rooms, along with bars, restaurants, and luxury residential spaces. The Strip currently has 1,190 hotel rooms.
Contentious times
Prev Next
For reprint and licensing requests for this article, CLICK HERE.