Leaders in Law 2018: In-House Counsel Nominees - Matthew Polesetsky
Custom Content by the Los Angeles Business Journal
Tuesday, October 9, 2018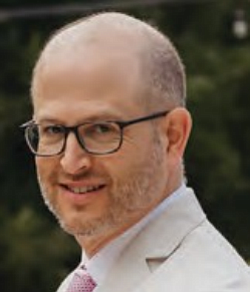 Matthew Polesetsky is General Counsel at Wovexx Holdings Inc., f/k/a Uproxx Media Group, Inc., where he has served since 2014. In this role, Polesetsky successfully guided Uproxx Media Group through four years of growth and has overseen licensing, commercial transactions, employment, corporate governance, and, ultimately, the sale of the business to Warner Music Group Inc.
When he joined the company in 2014, it was known as Woven Digital, Inc. and was focused on selling digital advertising on behalf of unaffiliated websites for a commission. Polesetsky negotiated and documented the company's first round of venture capital financing in late 2014, raising over $18 million, and permitting the company to invest in its own web properties, primarily Uproxx.com, and digital creation capacity, especially video creation. He then developed the legal infrastructure that enabled the company's evolution, building the capacity of the legal department to provide legal advice and services quickly and efficiently.
For reprint and licensing requests for this article, CLICK HERE.