Leaders in Law 2018: In-House Counsel Nominees - Jason P. Lee
Custom Content by the Los Angeles Business Journal
Tuesday, October 9, 2018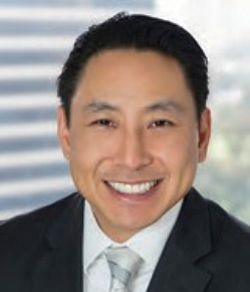 Jason P. Lee joined Lido Advisors, LLC as General Counsel and Chief Compliance Officer in 2017. He is responsible for all legal, regulatory, and compliance matters at the firm. Lee has over 20 years of white collar and securities-related litigation, regulatory, and compliance experience in both government and private practice. He has had substantial management experience and worked to protect investors through his thirteen years with the country's primary financial regulator, the Securities & Exchange Commission.
Lee has been recognized by the SEC numerous times for his work, receiving multiple Division of Enforcement Director Awards and agency's Award for Excellence (the SEC's highest honor). In 2015, he was appointed by the California Supreme Court to serve on California State Bar's Board of Trustees, the governing body of the largest attorney bar in the country, overseeing about 200,000 members. In September 2017, he was elected as the State Bar's Vice President.
For reprint and licensing requests for this article, CLICK HERE.