Leaders in Law 2018: In-House Counsel Nominees - Jaclyn Swe
Custom Content by the Los Angeles Business Journal
Tuesday, October 9, 2018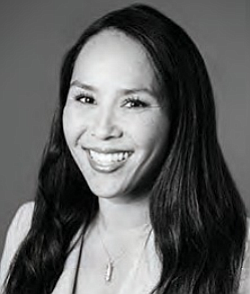 Jaclyn Swe is Aptus' self-proclaimed Fitbit steps champion, and no one has challenged her dominance yet. She's also been a part of the Aptus family since joining the San Diego business development team in 2013. Hailing originally from L.A., Swe first sampled the delights of the San Diego area in 2003 as a law student. After receiving her law degree, she went home to Los Angeles to pursue her law practice.
Outside of her diligent work as the legal steward of Aptus Court Reporting, Swe is a big believer of living an active lifestyle. When she's not at work, you can find her at the beach, on a run, or camping and hiking. A big reader, Jaclyn enjoys winding down her days with a good book and a glass of wine.
For reprint and licensing requests for this article, CLICK HERE.