Leaders in Law 2018: In-House Counsel Nominees - Brian Ostler
Custom Content by the Los Angeles Business Journal
Tuesday, October 9, 2018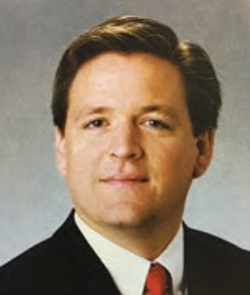 Brian Ostler, Deputy City Attorney, has been with the Los Angeles City Attorney's Office at Los Angeles World Airports (LAWA) for more than 12 years. His work at LAWA involves providing specialized legal advice related to construction law. Major projects at LAX include terminal projects (Tom Bradley International Terminal Expansion and Midfield Satellite Concourse North Projects); baggage screening system projects; and airfield projects.
Most recently, Ostler has been the lead legal counsel for the City Attorney's office on LAWA's Landside Access Modernization Program (LAMP) a massive overhaul/modernization of Los Angeles Airport (LAX), and the largest P3 program ever undertaken by the City. For LAMP, he led the City's efforts in reaching commercial close (April 11, 2018) and financial close (June 8, 2018) on the Automated People Mover (APM) portion of the project--an electric train system on a 2.25 mile elevated guideway with six stations total, three outside the terminal loop and three inside.
For reprint and licensing requests for this article, CLICK HERE.