Leaders in Law 2018: In-House Counsel Nominees - Francesca Brooks
Custom Content by the Los Angeles Business Journal
Monday, October 8, 2018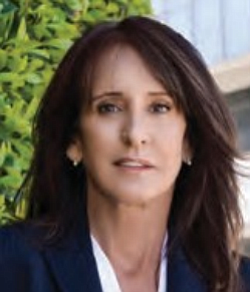 Since coming on board to Century Group in 2016 as General Counsel, Francesca Brooks has taken the lead in building and heading Century Group's legal operations. She is responsible for leading corporate strategic and tactical legal initiatives and acts as a strategic partner with C level and Executive team members in meeting business objectives. She is an active participant in all board level decisions and possesses a remarkable ability to provide senior management with effective advice on risk and legal implications of company strategies and implementation.
Brooks has created an ethical, high performance legal department with high professional standards and integrity. Brooks generates significant savings for the organization by bringing numerous operations in-house, while continuing to manage outside counsel on litigation matters. Her keen legal insight has benefited the organization with measurable success including prevailing in numerous legal matters through negotiations, arbitration, and various administrative and legal actions.
For reprint and licensing requests for this article, CLICK HERE.