Truckers, Warehouse Workers on Strike at Port of Los Angeles and Long Beach
Monday, October 1, 2018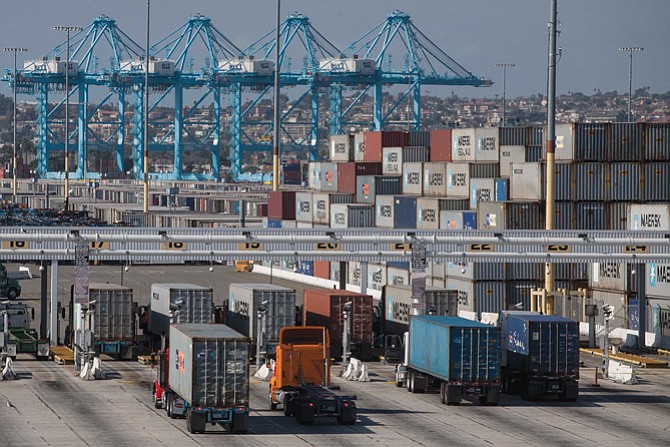 Truck drivers and warehouse workers launched a three-day strike on Oct. 1 at the ports of Long Beach and Los Angeles claiming unpaid back wages from logistics companies.
Related story: Pier Pressure
This marks the 16th strike in the last five years from the local Teamsters union on behalf of union and non-union workers. The strike targets XPO Logistics Inc. and NFI Industries, two of the largest drayage and warehousing companies at the twin ports.
The strikers plan to picket at the ports, at warehouses and offices of XPO and NFI clients including Toyota Motor Corp. and Amazon.com Inc., according to the teamsters' announcement.
This is the latest in the on-going issue of alleged misclassification. Some workers at the ports' are fighting for employee status to relieve themselves of costs incurred while driving. Truckers in particular say their independent contractor status leaves them – and not the trucking companies – to cover basic operational costs such as leases, fuel, repairs, maintenance and insurance.
The strikes haven't led to industry-wide changes but there has been incremental wins for the workers on a case-by-case basis. The California Labor Commission has ruled in favor of workers alleging misclassification and unpaid back wages in more than 300 cases.
Manufacturing, retail and trade reporter Shwanika Narayan can be reached at snarayan@labusinessjournal.com or 323-556-8351. Follow her on Twitter @shwanika.
For reprint and licensing requests for this article, CLICK HERE.