Gardiner & Theobald Takes 7,100 SF at the Row DTLA
Other new tenants include Soho House, Avery Dennison and The Manufacturery
Monday, October 1, 2018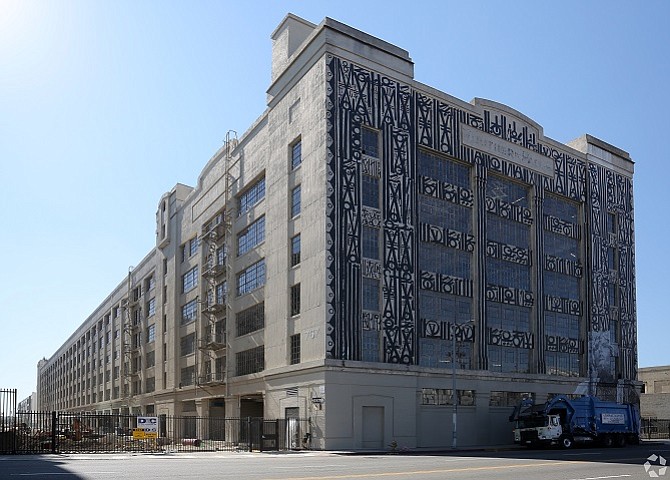 London-based construction and property consultancy firm Gardiner & Theobald is relocating its local office to 7,100 square feet of space at Row DTLA at 767 S. Alameda St. in downtown Los Angeles after 12 years in Beverly Hills.
The firm's local projects have included the Oprah Winfrey Network & Harpo Studios in West Hollywood and film studio Smashbox Studios in Culver City.
Gardiner & Theobald's local office says it has roughly doubled in size since the firm planted its flag in Los Angeles County in 2006. It expects to move to Row DTLA by year's end.
"G&T chose to move to the heart of the expanding Downtown L.A. market where it is consulting on over 30 acres of development projects in the Arts District and a variety significant projects in the central core of DTLA," a Row DTLA representative said in a statement.
Other new tenants to the 30-acre Row DTLA include:
• Private club Soho House, which is leasing 16,000 square feet of office space to house an extension of their New York-based design team. The company operates private clubs in cities such as West Hollywood, London, Berlin and Barcelona.
• Adhesive manufacturer Avery Dennison, which will lease 3,600 square feet for five years to house its retail branding and information solutions unit.
• San Francisco-based bakery The Manufactory will lease more than 42,000 square feet of space, of which 3,500 will be used to house administrative offices. The remainder will be used for retail.
Real estate reporter Ciaran McEvoy can be reached at cmcevoy@labusinessjournal.com or (323) 556-8337.
For reprint and licensing requests for this article, CLICK HERE.