Boring Company Drops West Side Tunnel Plan, Settles Lawsuit
Tuesday, November 27, 2018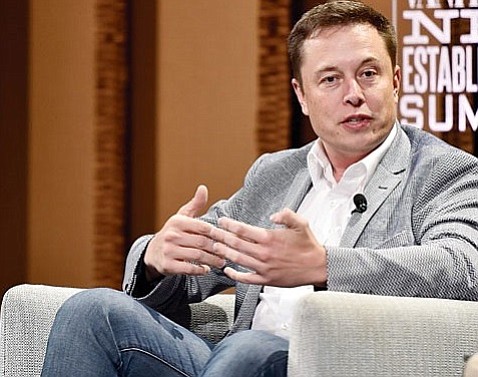 Elon Musk's Boring Co. will no longer seek to build a 2.8-mile Sepulveda test tunnel, the company announced in a Nov. 27 statement.
The statement also noted that the Hawthorne-headquartered company settled a lawsuit on confidential terms with West Side neighborhood groups that sued the city of Los Angeles over environmental concerns with the test tunnel.
"The parties (The Boring Company, Brentwood Residents Coalition, Sunset Coalition, and Wendy-Sue Rosen) have amicably settled the matter of Brentwood Residents Coalition et al. v. City of Los Angeles," the Boring Co. statement read. "The Boring Company is no longer seeking the development of the Sepulveda test tunnel and instead seeks to construct an operational tunnel at Dodger Stadium."
The operational tunnel at Dodger Stadium refers to an announcement the Boring Co. made in August regarding construction of a "Dugout Loop," which would take passengers to Dodgers Stadium from the Los Feliz, East Hollywood and Rampart Village neighborhoods.
The Dugout Loop, which the Boring Co. touted as a public transit alternative for Dodgers fans, marked a shift away from the Sepulveda test tunnel.
The Boring Co. later removed mention of the Sepulveda project from its website. It is not clear whether the lawsuit settlement terms scotched the West Side demonstration project, or if the Boring Co. had already scrapped the tunnel.
Musk conceived the Boring Co. in a 2016 tweet complaining about Los Angeles traffic, and wondering out loud if an underground tunnel system might provide a solution.
The Boring Co. had constructed a test tunnel in Hawthorne, and the Sepulveda tunnel was billed as the company's first attempt to navigate Los Angeles infrastructure.
Plans for the concept tunnel cleared numerous City Council hurdles. But resident groups sued in May, calling for more environmental review of the project, and stating that it would disrupt Interstate-405 freeway traffic.
The lawsuit had not advanced beyond preliminary case management conferences, when attorneys for the neighborhood groups, city, and Boring Co. filed a confidential joint statement of settlement.
he settlement was filed Nov. 20, but it did not appear on the Los Angeles County Superior Court website until Nov. 27.
Media and entertainment reporter Matthew Blake can be reached at (323)556-8332 or mblake@labusinessjournal.com
For reprint and licensing requests for this article, CLICK HERE.