Space Brokers: Warehouse Exchange Finds Niche in Cargo Storage Industry
Innovation Special Report
Friday, November 23, 2018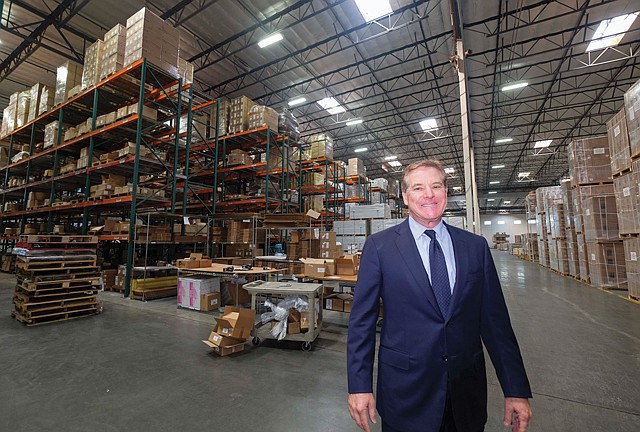 Warehouse Exchange
Industry: Logistics
Year Founded: 2017
Number of Employees: 10
Location: West Los Angeles
2017 Revenue: Would not disclose 
Warehouse Exchange bills itself as the Airbnb Inc. of warehouses.
The startup's digital marketplace matches landlords or tenants who have unused warehouse space with businesses that need to store products or cargo on a short-term basis.
It was started by Jonathan Rosenthal in September 2017. He is the co-managing partner of Saybrook Corporate Opportunity Funds, a Sawtelle-based investment firm. Rosenthal also serves as chairman of Rancho Dominguez-based Total Transportation Services Inc. and is the founder of the Harbor Performance Enhancement Center, a public-private partnership that plans to build a container staging facility at the Port of Los Angeles and has already received $130 million in committed funding.
The Warehouse Exchange provides anyone looking for short-term storage space with a platform that allows them to peruse various spaces available for rent, Rosenthal told the Business Journal earlier this year.
He said warehouse space is usually leased on a longer-term basis, leaving tenants with unusable empty space at some times of the year and not enough room at other times.
Using Warehouse Exchange, landlords and tenants can sublease space with prospective short-term tenants through the company's website. The company does not set pricing but leaves the two parties to negotiate their terms.
Warehouse Exchange takes a percentage of the total value of the deal as its fee.
For reprint and licensing requests for this article, CLICK HERE.