Celebrity Bid
Julien's Auctions finds gold in star's memorabilia
Friday, November 23, 2018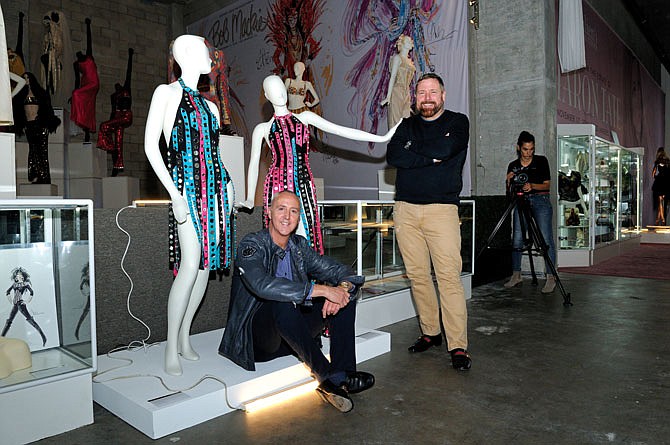 It didn't take long after Marvel Comics creator Stan Lee's death for speculation to begin swirling over the settlement of his estate.
Lee, who died Nov. 12 at age 95, had a widely reported net worth of $50 million to $70 million. His final days were dogged with reports of financial and legal skirmishes as well as conflict with his daughter and potential heir Joan Celia Lee.
While disposition of his estate remains up in the air, there's plenty of valuable Stan Lee memorabilia in the hands of private collectors who have the option of selling it off to the highest bidder immediately. Such collectors received special focus recently at Julien's Auctions' annual Icons & Idols auction that took place Nov. 16 and 17 at the Standard Oil Building in Beverly Hills.
Items from one collection consigned by an anonymous owner sold for a total of $79,000 at the event. The collection included a one-of-a-kind hardcover book containing issues of 1962-64 Marvel Comics editions signed by Lee, which sold for $19,200. A Lee-autographed copy of "Amazing Fantasy #15," (1962), featuring the first appearance of Marvel's iconic Spider-Man, sold for $38,400.
Lee's memorabilia was part of a wide-ranging auction that also included Marilyn Monroe's 1956 black Thunderbird automobile, which sold for $490,000, and her 1961 Golden Globe award statuette for World Film Favorite Female, which fetched $250,000. A few days earlier, Julien's had sold British renegade artist Banksy's mural "Slave Labor (Bunting Boy)" to American artist Ron English for $730,000.
Auction items at Julien's are sold on consignment and represent a mix of items from private owners and estates that choose to sell. Along with its 5,000-square-foot office space in Culver City's artsy Hayden Tract area, Julien's houses memorabilia in two 10,000-square-foot warehouses in Culver City and Torrance. The auction house is run by co-owners Martin Nolan and Darren Julien, who is also the company's chief executive. The pair said the company sells $30 million to $50 million in memorabilia per year.
The auction house declined to disclose its annual revenue.
Julien said the death of a celebrity, such as Lee, can often raise the price of his or her memorabilia although the company consigns items from living celebs, too, including Cher and Barbra Streisand. In the case of the recent auction of Lee items, Julien and Nolan said the items were scheduled for auction prior to the Lee's death.
"The owner had brought stuff to us and wanted to sell it; he just felt the time was right," Julien said during a pre-auction conversation at the Standard Oil Building, where he was flanked by memorabilia including a frothy array of Bob Mackie gowns worn by Cher and other stars.
Prev Next
For reprint and licensing requests for this article, CLICK HERE.