Beyond Meat Seeks $100M in Initial Offering
First test of public markets for faux meat firms
Friday, November 23, 2018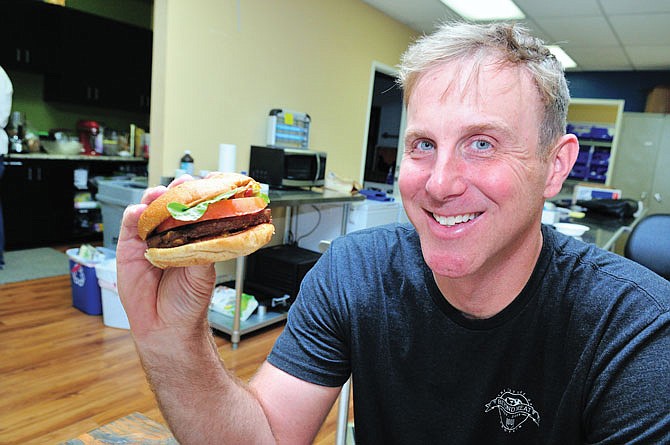 At the core of all the products is a combination of plant proteins that, when heated and pressurized, turn into a meat-like substance that mimics the taste and texture of actual meat.
"At Beyond Meat, we are relentlessly pursuing that perfect build of meat from plants," Brown said in a letter to investors contained in the IPO prospectus filed with the SEC.
Swift expansion
In recent years, Beyond Meat has focused on getting its lineup of imitation meat products on shelves at stores owned by Target Corp., Whole Foods (a unit of Amazon.com Inc.) and Ralphs Grocery Co. Inc., as well as in restaurant chains, including TGI Fridays Inc. and Del Taco Restaurants Inc.
The key, Brown told the Business Journal in 2016, is to get Beyond Meat products placed alongside real meat products in stores and in restaurants.
"It's so important to get out of the sideshow that is the meat-alternatives section and into the animal-meat section, which is where people make the real decisions about what proteins they're going to eat," Brown said in that 2016 Business Journal article.
Now, though, Beyond Meat is facing more competition from other protein-rich meat substitutes.
"There are several more protein offerings available now than were envisioned by most" five or six years ago, according to Glynn Tonsor, professor of agricultural economics at Kansas State University in Manhattan, Kan., who has studied markets for meat products.
Earlier this year, Beyond Meat expanded its factory in Columbia, Mo., to 100,000 square feet and added 250 employees there. The company has a research and development campus next to its headquarters in El Segundo.
According to the IPO filing, the money raised from the offering will be used to grow distribution channels, increase production capacity, and develop and bring to market more meat substitute products.
The filing also lists Beyond Meat's current principal shareholders with at least 5 percent of outstanding shares, including Brown; venture capital firm Cleveland Avenue and its manager, former McDonald's Corp. Chief Executive Donald Thompson; Tyson New Ventures, a unit of Tyson Foods Inc.; and venture capital firms Kleiner Perkins Caufield & Byers and Obvious Ventures.
L.A. IPO market
Besides Beyond Meat, at least six Los Angeles County companies have filed for initial public offerings this year, including two bank holding companies (Pacific City Financial Corp., parent of Pacific City Bank, and OP Bancorp, parent of Open Bank); HyreCar Inc., which rents out cars to rideshare company drivers; and two special purpose acquisition companies: Crescent Funding Inc. and Gores Holdings III Inc.; the latter is an offshoot of private equity firm Gores Group. Westlake Village-based Dole Food Co. Inc. filed for an IPO in January but subsequently withdrew its filing.
IPOs filed earlier this year were riding a hot stock market, but Beyond Meat's filing comes amid turbulence that has seen the Nasdaq composite index lose 15 percent of its value in the last three months.
Kathleen Smith, a principal at analyst firm Renaissance Capital, said the cooling market was impacting IPOs.
"The recent market downturn has put a dent in IPO activity in November, and we expect to see a slow December," Smith said in a statement. "2018 may be a challenging time to go public. We would not be surprised if some companies wait until 2019."
For reprint and licensing requests for this article, CLICK HERE.
Prev Next