Beyond Meat Seeks $100M in Initial Offering
First test of public markets for faux meat firms
Friday, November 23, 2018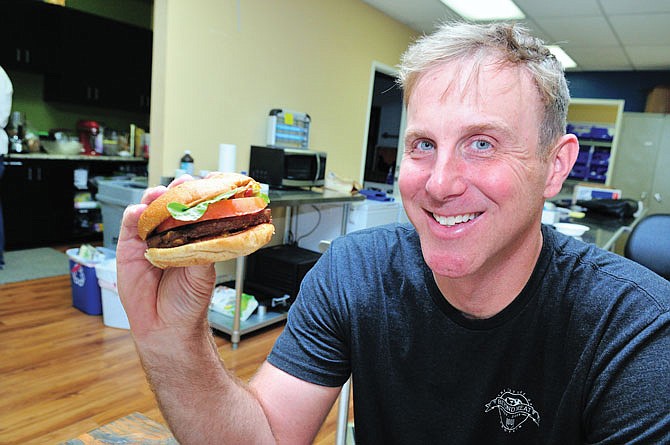 El Segundo-based Beyond Meat Inc., which makes plant-based meat substitute products, has filed for an initial public offering to raise $100 million to expand its distribution network and customer base.
The plan for the IPO and listing on the Nasdaq stock exchange, which was made public in a Nov. 16 filing with the U.S. Securities and Exchange Commission, comes amid an already rapid expansion of Beyond Meat's operations.
The company has grown swiftly in recent years; it reported $32.6 million in 2017 revenue, up from $8.8 million in 2015 for a revenue growth increase of 270 percent. Beyond Meat's net sales have jumped to $56.4 million during the trailing nine-month period prior to Sept. 29, up from $21.1 million during the same period last year.
While the growth is rapid, the company continues to lose money. It posted net losses of $30.4 million in 2017 and $25.2 million in 2016, according to the SEC filing.
The fast-growing company has raised more than $120 million through seven investment rounds and counts Microsoft Corp. co-founder Bill Gates, actor Leonardo DiCaprio and Twitter Inc. co-founder Biz Stone as backers. It is banking on the increasing popularity of its plant protein-based faux red meat and chicken products to appeal to investors.
While the filing does state the total maximum amount sought in the offering, it does not list how many shares are to be offered or what the initial share price will be; those steps typically come later in the days immediately preceding the market offering.
A spokeswoman for Beyond Meat declined to comment, citing a mandatory quiet period in the wake of the IPO filing.
Quest for perfection
Beyond Meat was founded in 2009 when Ethan Brown, a longtime vegan working in the fuel cell industry, came across an imitation chicken product developed by food scientists at the University of Missouri that mimicked the taste and chewy texture of actual chicken. He licensed the product and started selling it as chicken strips in markets and restaurants in the mid-Atlantic region, gradually expanding into other parts of the country.
In 2012, Brown, by then chief executive of the company, moved its headquarters to El Segundo to tap into the larger market for vegetarians and environmentally conscious eaters. That same year, Beyond Meat opened a major manufacturing center in Columbia, Mo., not far from the University of Missouri campus where the product originated.
And the company started making other fake meat products, including its now signature Beyond Burger, made to simulate a beef burger, and Beyond Sausage, an imitation of pork sausage.
Prev Next
For reprint and licensing requests for this article, CLICK HERE.