Fashion & Beauty Awards: Retail Trends Impacting Apparel Companies
Custom Content by the Los Angeles Business Journal
Tuesday, November 20, 2018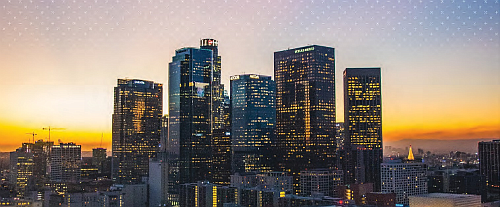 In an ever-changing, high-demand marketplace, the apparel industry, once driven by the speed of the catwalk, is now driven by a digital age with more data at its fingertips than fabric.
Given the rate of change in the industry, apparel companies must respond to consumer demands and spending patterns. To remain top-of-market competitive and fiscally prosperous while continuing to grow against a forecasted economic downturn in the coming years, apparel companies must diligently use technology while continuing to steer business to the direct-to-consumer model.
FOCUSING THE LENS ON RETAIL TRENDS
Industry trends beyond apparel can affect how you conduct business. As you plan for 2019, consider the following retail trends for consumers, business models, and tax and compliance.
CONSUMERS
Influencers
Social media is as important to your business model as inventory, location, and customer service. Social media has its place in business, and the power of celebrity will impact your bottom line. Influencers–whether Hollywoodelite or the girl next door–create global fashion and consumer interest because more than 50% of brands are on Instagram.
Millennials
This generation will have the most spending power of any with an estimated $3.39 trillion, according to a survey report from Oracle Financial Services. Millennials expect the convenience of mobile devices, self-checkout kiosks, and advanced digital payment such as Apple Pay. They also seek a brand experience in which they feel wanted and valued.
BUSINESS MODEL
Direct to Consumer (DTC)
Customers looking for an experience and faster delivery and inventory options closer to home must be the center of your business model. We've already seen hundreds of store closures, including Lord & Taylor and J. Crew, and assets liquidated from bankruptcy—Sears and Kmart, for example.
Brick and Mortar
With the DTC model taking the lead with customer transactions, brick and mortar stores will need to implement same-day initiatives or provide location-based incentives to add value to the customer experience and keep doors open. While brick and mortar stores aren't dead, companies need to consider the right size, regional footprint, and inventory, or expect to close doors.
The next phase will be the WeWork model of department stores. This is a start-up officesharing model that's helping to reinvent the concept of work space with retail holding two levels and work space above, like Lord & Taylor in New York City.
TAX AND COMPLIANCE
Wayfair
In June 2018, the South Dakota v. Wayfair, Inc. ruling overturned the physical presence standard and determined interstate vendors are subject to tax laws in each state where they sell goods or services. This means vendors must consider sales tax compliance requirements as soon as they begin making significant sales in another state, which could present significant tax and logistical challenges. States can charge tax on purchases from out-of-state sellers, even if the seller doesn't have a physical presence in the taxing state.
New Proposition 65 Regulations
New warnings for consumer products say a product "can expose you to" a Proposition 65 chemical rather than "contains" it. Customers will know you're in compliance by the triangular yellow warning symbol. This content must be provided on your website for products purchased online.
Lease Accounting Update
Be prepared to invest time and resources to navigate reporting requirements, which will become effective in fiscal years beginning after December 15, 2018, including interim periods within those fiscal years. Lease accounting is applicable to public companies after that date and private companies after December 15, 2019.
Martin Hughes is Partner and Apparel National Practice Leader with Moss Adams. Hughes has practiced public accounting since 1982. He serves as the national practice leader for the Apparel Practice at Moss Adams and provides assurance and consulting services to privately held and public middle-market clients in the apparel, retail and manufacturing and distribution industries. He can be reached at (310) 295-3816 or martin.hughes@mossadams. com.
Assurance, tax, and consulting is offered through Moss Adams LLP. Wealth management is offered through Moss Adams Wealth Advisors LLC. Investment banking is offered through Moss Adams Capital LLC.
For reprint and licensing requests for this article, CLICK HERE.