H1Z1 Pro League Shuts Down, Citing Funding Failures
Monday, November 19, 2018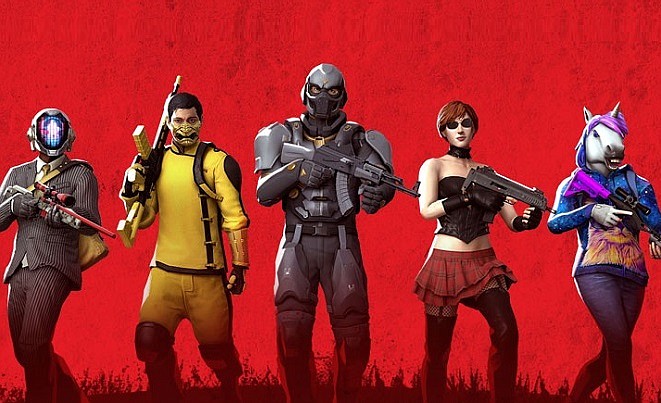 Roughly seven months after beginning its first season, the H1Z1 Pro League announced it will cease operations due to payment issues.
The H1Z1 Pro League was set to be operated by Culver City-based Daybreak Game Co., the video game developer and publisher of the "H1Z1" game. Billionaire Patrick Soon-Shiong took a minority stake in Daybreak in September, citing plans for a new league based on revitalized Daybreak Games IP.
See related story: GAMING GURU: Newest addition to billionaire Soon-Shiong's list of honorifics
An estimated $3 million was owned to the teams in the H1Z1 league, which included locals such as Cloud9 Esports Inc., Counter Logic Gaming and Team SoloMid, according to a report by ESPN.
Each team was set to receive $400,000 annually in two installments at the beginning of each split, or half-season. The H1Z1 Pro League paid the first $200,000 installment to teams at the beginning of its first split in April, shortly after the league's incorporation.
League participation agreements noted teams were due their payment seven weeks prior to the beginning of a split. A payment was due to the teams on Nov. 19 before the League's second split was scheduled to begin on Dec. 31. Teams repeatedly requested payment and continued to pay their players, according to ESPN. Of the $200,000 owed to each team, $125,000 was allotted for player salaries.
Jace Hall, chairman of Twin Galaxy, the Beverly Hills-based company that manages the League, said in a statement obtained by ESPN that the league is still attempting to pay teams their dues.
"The matter of the remaining League stipend payment is independent of this notification," Hall wrote. "Nothing has changed in that area and as discussed previously with teams, the League is still working to pay teams and resolve that matter."
Hall did not immediately respond for LA Business Journal requests for comment. "It's with a heavy heart that a letter has been sent to the League's team organizations providing notice that the Second Split has been suspended indefinitely, and that a second league season will not be renewed or scheduled at this time," Hall said in a statement. "As a result, teams have been immediately released from their League specific obligations."
Soon-Shiong clarified that while the H1Z1 Pro League was established in April, his investment and subsequent leadership role at Daybreak Games was not solidified until July.

NantG Mobile, Soon-Shiong's proposed e-sports venture with Echo Fox, is unaffected by the Pro League's closure, Soon-Shiong said. NantG's plan is to take Daybreak Games' IP – including the "H1Z1" mobile engine – and build a "whole new league," Soon-Shiong said.
Soon-Shiong left open the possibility of continuing to work with Twin Galaxies' Hall and the H1Z1 Pro League.
"(He) could get involved with us if he wishes to create a new league" following the H1Z1 Pro League closure," Soon-Shiong said. The new league would retain the same battle royale format as the original.
"When I acquired Daybreak('s IP), I acquired not only the H1Z1 Pro League, (but) the game engines and the platform," Soon-Shiong said. "I had no arrangements with the second split because it was a Twin Galaxies obligation. All the arrangements by Twin Galaxies to all the teams (were) made in April; I had nothing to do with Daybreak at that time."
Tech reporter Samson Amore can be reached at samore@labusinessjournal.com or (323) 556-8335. Follow him on Twitter @samsonamore.
For reprint and licensing requests for this article, CLICK HERE.